New Delhi : 101 year old woman successfully undergoes hip replacement using MIS technique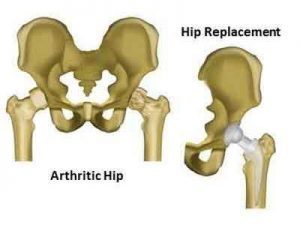 New Delhi : Beating all odds, a 101 year old woman successfully underwent cemented hip replacement surgery by a unique MIS technique at a Delhi hospital, it was announced.
The woman, who hails from Panipat, was brought to the Institute of Bone and Joint, MGS Hospital, where the doctors, after conducting tests, found a fractured neck of femur at the left side of the hip.
MIS technique involves a cut on the skin where no muscles fibres are damaged and there is hardly 20 ml of blood loss.
"Till recently, a hip fracture in an elderly patient was considered a terminal event. The reason was that if we operate, the surgery is major, it involves blood loss, further trauma to the frail body and many a time, the patient ends up in ICU," said Ashwani Maichand, Director, Institute of Bone and Joint, MGS Hospital, Delhi, in a statement.
The hospital authorities said that during the operation, no blood transfusion was required and the patient was never shifted to ICU.
She started walking from the next day of the operation with a walker without any pain.
Source : IANS