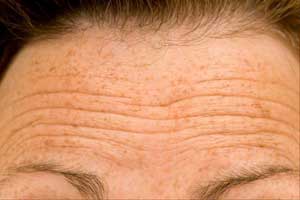 Nimni Cream is safe and effective for improving facial wrinkles and skin quality in the face and can be considered a satisfactory therapeutic option adjuvant to aesthetic procedures, according to a study published in the Journal of Drugs in Dermatology.
Nimni Cream by HydroPeptide is composed of antioxidants and essential amino acids intended to increase collagen deposition in the dermis and improve overall skin quality. Facial skin quality, including fine lines, mottled pigmentation, pore size, clarity/radiance, smoothness, and overall global photodamage were significantly improved in the treatment group.
The researchers conducted the study to evaluate the safety and efficacy of Nimni Cream on skin quality and wrinkles.
The single-center, double-blinded, placebo-controlled study included 20 patients who were randomized in a 3:1 ratio to use either Nimni Cream by Hydropeptide or placebo starting with twice a week application and increasing to daily for 8 weeks. On week 4 and 8, patient and investigator assessments were conducted.
Read Also: Sunscreen may act as a male contraceptive: Study
The study found that at week 8, there was a statistically significant improvement in global aesthetic improvement scale assessments in the active group for the face, but not the neck area. There was also a trend towards improvement in Fitzpatrick Wrinkle Scale scores in the active, but not placebo group, at both time-points, for the face and neck, but the results were not statistically significant. The majority of patients were satisfied with the results and no adverse effects were observed.
The study concluded that Nimni Cream by Hydropeptide effectively improves the quality of the skin in the face.
Our skin ages over time.due to extrinsic and intrinsic factors. Excess exposure to UV, lifestyle choices such as smoking and alcohol, genetics, concomitant medical conditions, together with influence and increases the rate of degradation of skin quality. Age-dependent collagen/elastin break down, loss of hyaluronic acid (HA), epidermal thinning together with a decrease in the amount of water held in the epidermis leads to fine lines, discoloration, dullness, textural changes, and wrinkles.

For more reference log on to http://jddonline.com/articles/dermatology/S1545961618P0664X/1