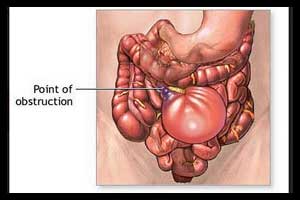 Adhesive small bowel obstruction (ASBO) is a common surgical emergency, causing high morbidity and in some cases may prove to be fatal. The current guideline which appears in the World Journal of Emergency Surgery is a revised version of the Bologna guidelines to evidence-based diagnosis and treatment of ASBO. The new guideline presents recommendations that can be used by surgeons who treat patients with ASBO.
Although adhesive small bowel obstruction is a common condition, the prevention and treatment are often characterized by surgeons' personal preferences rather than standardized evidence-based protocols. There is a large amount of conflicting and low-quality evidence in publications regarding treatment of adhesive small bowel obstruction.
Therefore, the World Society of Emergency Surgery (WSES) working group on ASBO has developed evidence-based guidelines to support clinical decision making in the diagnosis and management of ASBO
Read Also: IIIT-Delhi develops Stethescope-Microphone apparatus that can predict bowel movements
Key Recommendations:
Laparoscopic surgery reduces adhesion formation and might reduce subsequent incidence of ASBO.
Hyaluronate carboxymethylcellulose reduces adhesion formation and the risk of subsequent reoperations of adhesive SBO. The use of this barrier seems cost-effective in open colorectal surgery.
In the absence of signs that require emergent surgical exploration (i.e., peritonitis, strangulation, or bowel ischemia), non-operative management is the treatment strategy of choice.
A trial of non-operative management can be continued safely for 72 h.
Initial evaluation should be complemented with the assessment of nutritional status and laboratory tests evaluating at least blood count, lactate, electrolytes, and BUN/Creat
Plain X-rays have only limited value in the workup of patients with small bowel obstruction and are not recommended.
Optimal diagnostic workup should include a CT scan in the assessment and water-soluble oral contrast. In the absence of the need to perform immediate surgery, a follow-up abdominal X-ray should be made after 24 h. If the contrast has reached the colon, this is indicative of the resolution of the bowel obstruction.
Long trilumen Naso-intestinal tubes are more efficacious than nasogastric tubes in non-operative management but require endoscopic placement.
Adhesion barriers reduce the risk of recurrence for ASBO following operative treatment.
Younger patients, and pediatric patients, in particular, have a higher lifetime risk of developing adhesion-related complications and might, therefore, benefit most from adhesion prevention.
Patients with diabetes might require more early operative intervention.
For more reference log on to https://doi.org/10.1186/s13017-018-0185-2