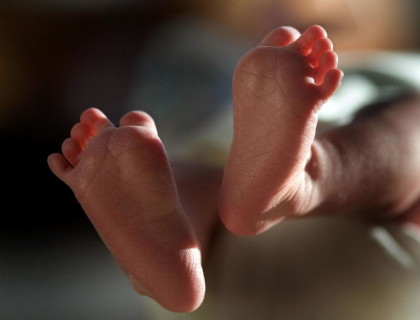 The researchers at the University of Alberta have identified novel biomarkers found in the maternal blood that will help doctors in the prevention of stillbirth. The study, published in the Journal of Maternal-Fetal and Neonatal Medicine further demonstrates that using this approach, scientists could develop tools and technology to screen for many other, preventable illnesses that affect both women and children.
David Wishart, professor in the Department of Biological Sciences, University of Alberta, and colleagues conducted the study to identify new putative first-trimester biomarkers in maternal serum for stillbirth prediction using metabolomics-based approach.
For the study, the researchers performed targeted, nuclear magnetic resonance (NMR) and mass spectrometry (MS), and untargeted liquid chromatography-MS (LC-MS) on the first-trimester maternal serum that was obtained from 60 women who experienced a stillbirth and compared it to 120 matched controls. Logistic regression models for stillbirth prediction were developed using metabolites by themselves or in combination with clinical factors. Prediction of stillbirths overall, early (<28 weeks and <32 weeks), those related to growth restriction/placental disorder, and unexplained stillbirths were then evaluated.
"When we started analyzing the blood of women who experienced a stillbirth and compared them to healthy women, we noticed there's a chemical difference," said Wishart. "This suggested that we could predict and potentially prevent stillbirths."
Also Read: Passive smoking causes more stillbirths compared to Active Smoking : BMJ
Key Findings:
Targeted metabolites including glycine, acetic acid, L-carnitine, creatine, lysoPCaC18:1, PCaeC34:3, and PCaeC44:4 predicted stillbirth overall with an area under the curve [AUC, 95% confidence interval (CI)] = 0.707 (0.628–0.785).
First-trimester targeted metabolites also significantly predicted early, unexplained, and placental-related stillbirths.
Untargeted LC-MS features combined with other clinical predictors achieved an AUC (95%CI) = 0.860 (0.793–0.927) for the prediction of stillbirths overall.
The researchers found preliminary evidence that Verruculotoxin, a toxin produced by common household molds, might be linked to stillbirth.
"Verrucotoxin is likely produced by microbes and fungi," explained Wishart."This is intriguing because there's anecdotal information about people living in certain areas where there are high mold instances of having high instances of stillbirth."
"This research is the tip of a bigger iceberg. By looking at the chemicals in the mother's blood we can actually identify the risk for not just stillbirth, but a whole range of other conditions both for the mother and the fetus. Because there is still so little known about the verruculotoxin, further investigation and testing are required before a definite relation to stillbirth can be confirmed."

Previous research into predicting stillbirth has focused on genetics. Focusing on chemicals within the body gives scientists a clearer view of the potential causes and reasons. It also to open up possibilities of applying this technique to other risk-related conditions that can happen during pregnancy.
Based on the findings, the researchers concluded that we have identified novel biomarkers for stillbirth using metabolomics and demonstrated the feasibility of the first-trimester prediction.
For more information log on to https://doi.org/10.1080/14767058.2018.1465552