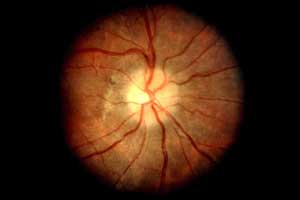 The researchers in a study have found that a new bitter taste test has a promising ability to assess nasolacrimal duct patency under physiologic conditions in healthy participants.
The researchers conducted a Double-blind, randomized controlled pilot study to evaluate a novel, simple, noninvasive method known as the "bitter taste test" of establishing nasolacrimal duct patency in healthy asymptomatic eyes. The study has appeared in the Canadian Journal of Ophthalmology.
The investigators involved 28  Healthy asymptomatic medical students, residents, and allied health staff of their institution with assumed normal lacrimal function in the study. The participants included individuals between age 18–35 years with assumed normal lacrimal function who were randomized to the interventional group (100 parts per million denatonium benzoate in sterile water) or to the control group (sterile water only). In the study all participants were pretreated with topical tetracaine in their right conjunctival cul-de sac, followed by 3 drops of the experimental solution spaced 1 minute apart. The primary outcome was whether participants reported a strong, persistent bitter taste. In the intervention group, application of denatonium benzoate in the eye was associated with an "intense and unequivocal" bitter taste at an average of 24 minutes after application. All the participants received lacrimal irrigation and a The Fisher's exact test was done using the GraphPad online software.
All participants in the interventional group reported the presence of the bitter solution whereas none of the participants in the control group reported bitterness. Time-to-taste was within 15 minutes for 71% of the intervention group; within 30 minutes for 79%, and within 2 hours for 100 %. The bitterness typically persisted for 1–2 hours. None of the participants had adverse events.
The researchers concluded that the bitter taste test demonstrates a promising ability to assess nasolacrimal duct patency under physiologic conditions in healthy participants. However further research is needed to validate this method in a clinical sample of patients with nasolacrimal duct obstruction.
for further reference log on to :
https://doi.org/10.1016/j.jcjo.2018.01.020
The following two tabs change content below.
Dr. Kamal Kant Kohli
A Medical practitioner with a flair for writing medical articles, Dr Kamal Kant Kohli joined Medical Dialogues as an Editor-in-Chief for the Speciality Medical Dialogues. Before Joining Medical Dialogues, he has served as the Hony. Secretary of the Delhi Medical Association as well as the chairman of Anti-Quackery Committee in Delhi and worked with other Medical Councils of India. Email: drkohli@medicaldialogues.in. Contact no. 011-43720751
Latest posts by Dr. Kamal Kant Kohli (see all)