New avian flu outbreaks reported in India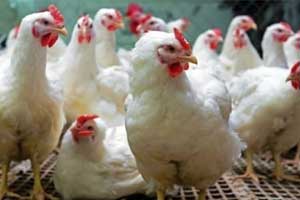 India has reported new outbreaks of highly pathogenic avian flu in poultry, according to recent reports by the World Organization for Animal Health (OIE). Other affected countries include Taiwan and Vietnam.
In India, owing to an outbreak of H5N1 virus in Bihar that wiped out 117 of 705 poultry at a farm, a statewide alert has been issued. The outbreak began on Nov 15, 2018, but officials did not confirm avian flu viruses until Dec 19. Sanjay Gandhi Biological Park in Patna, popularly known as Patna Zoo, was ordered closed for an indefinite period on Tuesday after it was confirmed that bird flu had caused the death of six peacocks in the past ten days. Officials have also reported the death of two more birds caused by avian flu.
The culling of birds had started in Munger district on December 21 after the death of hundreds of crows and poultry birds in a few villages due to the H5N1 infection. The government had then issued an advisory to the district magistrates of all 38 districts to monitor any unusual death of birds.
The outbreak in Vietnam began on Dec 21, 2018, in Dak Lak province in the south that resulted in sickening of 100 village birds and killed 50 in a flock of 215 poultry. It involved the H5N1 strain, reported agricultural officials. The remaining surviving birds were culled to further prevent the disease spread.
Meanwhile, in Taiwan, animal health officials confirmed two H5N2 avian flu outbreaks, one involving a goose farm in Taoyuan city in the north and one involving backyard birds in Chiayi County in the south. In the former outbreak, 33 geese died in a flock of 1,201, and the remainder were destroyed. In the latter, all 16 chickens in the flock died. The outbreaks began 2 weeks ago. Taiwan has reported numerous H5N2 outbreaks this year.
While H5N1 strains have taken a back seat to H5N8 and H5N6 over the past couple of years, they continue to circulate in Africa and parts of Asia, continue to evolve and adapt and retain some degree of pandemic potential.