New AsthmaMap brings personalised therapy closer to reality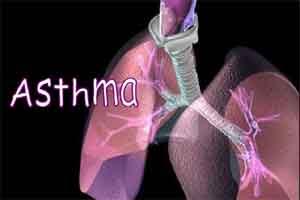 Washington D.C : A newly-developed digital map detailing different mechanisms that contribute to the development of asthma has opened the door to personalised treatment more targeted to the type of asthma patients live with.

In other disease areas, the Parkinson's disease map and the Atlas of Cancer Signalling Network, have already begun the process of integrating knowledge about the involved mechanisms in order to understand the different subtypes of these diseases. The AsthmaMap is the first detailed representation of the different molecular processes involved in asthma.

The current "one-size-fits-all" approach to healthcare, in which there are standard treatments for single conditions, means that many patients take medication that does not improve their symptoms. An emerging field, known as "systems medicine," is harnessing the use of new technologies to gather big data sets on many patients in different disease areas, to understand how diseases affect people differently.

Lead author Alexander Mazein from the European Institute for Systems Biology and Medicine said that in-depth understanding of asthma means redefinition of asthma subtypes based on the mechanisms that lead to the development of the disease. This translates into more accurate diagnostics, new therapy strategies and the development of patient-focused drugs that can target the different subgroups of asthma

He added, "AsthmaMap is a key step forward in our move towards a personalised approach to healthcare in the respiratory field. While it will primarily be used for research purposes at this stage, we anticipate that once validated, the tool can be used by clinicians as they are treating patients."

The study is presented in Estoril, Portugal at the European Respiratory Society's Lung Science Conference.