New Acne cream Clascoterone under review of FDA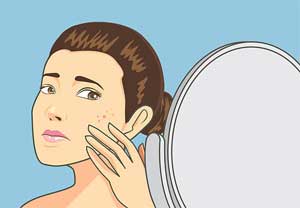 The Food and Drug Administration (FDA) has accepted for review the New Drug Application (NDA) for clascoterone cream 1% for the treatment of acne. Cassiopea had sought marketing approval for clascoterone cream 1% for the treatment of acne.
Clascoterone, a new chemical entity, is a proposed first-in-class topical androgen receptor inhibitor under FDA review for the treatment of acne (in a 1% cream) and in late-stage development for the treatment of androgenetic alopecia (in a higher strength solution) in males. Although clascoterone's exact mechanism of action is unknown, laboratory studies suggest clascoterone competes with androgens, specifically dihydrotestosterone (DHT), for binding to the androgen receptors within the sebaceous gland and hair follicles. Because of clascoterone's likely local effect at the site of application, the risk of off-target, or systemic side effects, is minimized.
Laboratory studies show that clascoterone inhibits lipid production from cultured oil-producing cells (sebocytes) and reduces pro-inflammatory cytokines, mediators influenced by androgens. Thus, pathways that foster acne lesion development appear to be disrupted by clascoterone at the site of application. Unlike oral hormonal therapies for acne, it may potentially be used in both male and female patients.
The New Drug Application includes data from two phase 3 trials that showed treatment with clascoterone was associated with a statistically significant improvement in all primary endpoints (success rate in Investigator's Global Assessment [IGA], change from baseline in non-inflammatory lesion counts, change from baseline in inflammatory lesion counts).
"We look forward to working closely with the Food and Drug Administration during the review process. If approved, clascoterone cream 1% will be the first new mechanism of action in the treatment of acne in nearly 40 years, offering dermatologists and patients a new and effective therapeutic alternative," said Diana Harbort, CEO of Cassiopea. She added, "We are committed to finding a way to treat acne that addresses the root causes of the condition."
As for safety, results from an open-label study showed no hormonal imbalance with clascoterone even after long-term treatment or when used on an enlarged application surface. Dermal adverse events associated with therapy included erythema/reddening on the face and trunk and scaling/dryness on the face.
The Food and Drug Administration has set a Prescription Drug User Fee Act action date of August 27, 2020, for the application.
For further reference log on to :
cassiopea.com
.