Neuronostatin, new hope to treat too low blood sugar due to insulin therapy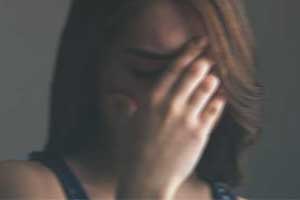 Neuronostatin a recently dicovered Protein is new hope to treat too low blood sugar due to insulin therapy.
Hypoglycemia or low blood sugar is a dangerous complication that can develop in diabetes patients who use insulin to control their blood sugar. Hypoglycemia is a condition wherein blood sugar levels fall too low which sometimes can prove deadly for diabetic people. It remains a major limiting factor in achieving optimal glucose control in type 1 diabetic patients as well as in patients with long-standing type 2 diabetes.
Now, a new study shows promising results in preventing and treating this condition via a recently discovered protein called neuronostatin. Taking too much insulin for diabetes treatment can sometimes lead to low blood sugar resulting in sleepiness and dizziness. Symptoms can range from seizure, confusion, and loss of consciousness if the blood sugar levels continue to fall.
Till now giving IV Glucose and Glucagon injection is a mainstay of treating Hypoglycemia. Glucagon is a hormone produced in the pancreas that stimulates the liver to release stored glucose into your bloodstream when blood glucose levels are too low.
The study will be presented by Stephen Grote, a doctoral student at Saint Louis University School of Medicine, at the American Physiological Society's annual meeting during the 2019 Experimental Biology meeting to be held April 6-9 in Orlando, Florida.
"There are very few options for preventing hypoglycemia or treating hypoglycemia unawareness other than avoiding low blood sugar as much as possible," Grote said. "Understanding what neuronostatin does and how it works will provide valuable information for preventing hypoglycemia and provide more complete knowledge into how the pancreas manages blood sugar normally."
In their previous work, the group discovered neuronostatin in which they showed that the protein may provide protection against hypoglycemia by causing less secretion of insulin by the pancreas, and making more glucagon, a hormone that helps in the regulation of blood sugar levels.
Also Read: Vitamin D deficiency linked to three fold rise of foot ulcers in diabetes
In this study on rats, the researchers observed that:


Neuronostatin injections caused an increase in blood sugar.


They also examined human pancreas tissue and found that it released more neuronostatin when blood sugar levels were low and that neuronostatin increased even more with glucagon treatment.


It points to neuronostatin as a potential therapeutic target for the treatment and prevention of hypoglycemia in people with diabetes.


Also Read: Diabetes complications are a risk factor for repeat hospitalizations, study shows
"Neuronostatin is a truly novel factor, and everything we find about it pushes our knowledge of its therapeutic potential just a bit further," said Grote. "We believe that studying neuronostatin could ultimately reveal a way to use it to help prevent and reverse vicious cycles of hypoglycemia by helping the body respond appropriately to the low blood sugar with more glucagon."
The researchers are now working to better understand how neuronostatin affects glucagon and insulin release from human islets and how the body regulates neuronostatin secretion. They are also using experimental approaches that disrupt the body's response to low blood sugar to investigate how this affects neuronostatin levels and to determine if neuronostatin can be used to better manage low blood sugar.