Neurectomy more effective than tender point infiltration for Hernia Surgery pain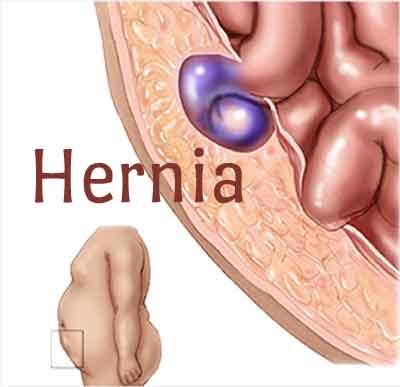 A tailored neurectomy is 3 fold more effective than tender point infiltration in chronic inguinodynia after anterior inguinal hernia mesh repair, according to a study recently published in the journal Annals of Surgery. Injection therapy was successful in only six of 27 patients, whereas neurectomy was successful in 17 of 24 patients.
About 11% of patients develop chronic discomfort after open inguinal herniorraphy. Both TPI and neurectomy are suggested as treatment options, but the evidence is conflicting. A neurectomy is a type of nerve block involving the severing or removal of a nerve. This surgery is performed in rare cases of severe chronic pain where no other treatments have been successful, and for other conditions such as involuntary twitching and excessive blushing or sweating.
Verhagen and his associates conducted a study to compare tender point infiltration (TPI) and a tailored neurectomy as the preferred treatment for chronic inguinodynia after inguinal herniorraphy.
The study involved 54 patients with chronic neuropathic pain after primary Lichtenstein repair and >50% pain reduction after a diagnostic TPI. The study participants were randomized for repeated TPI (combined Lidocaine/corticosteroids /hyaluronic acid injection) or for a neurectomy. The primary outcome was the success (>50% pain reduction using Visual Analog Scale, VAS) after 6 months. Patients who did not respond were then offered neurectomy.
Read Also
:
International guidelines for groin hernia management
The study found that the baseline VAS was similar (TPI: 55, range 10–98 vs neurectomy: 53, range 18–82). TPI was successful in 22% (n = 6), but a neurectomy was successful in 71% (n = 17). After unsuccessful TPI, 19 patients crossed over to neurectomy and their median VAS score dropped from 60 to 14. No major complications after surgery were reported.
The authors concluded that this is the first study comparing TPI and neurectomy which shows the superiority of neurectomy over TPI in terms of groin pain relief after hernia surgery.
An inguinal hernia occurs in the abdomen near the groin area. They develop when fatty or intestinal tissues push through a weakness in the abdominal wall near the right or left inguinal canal. Each inguinal canal resides at the base of the abdomen.
For reference log on to the journal
Annals of Surgery