Netarsudil once daily ophthalmic solution significantly reduces IOP in glaucoma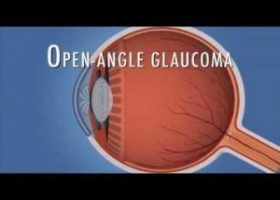 USA: Netarsudil once daily (QD)ophthalmic solution significantly reduced intraocular pressure (IOP) in open-angle glaucoma or ocular hypertension patients as compared to timolol twice daily (BID), according to a recent study published in the American Journal of Ophthalmology.
Glaucoma is the leading cause of irreversible blindness worldwide. It is characterized by optic nerve degeneration and progressive peripheral vision loss. Degeneration occurs due to elevated intraocular pressure that causes changes in the iridocorneal angle.
Netarsudil ophthalmic solution 0.02%, is a topically administered Rho kinase (ROCK) inhibitor, approved by the US FDA in December 2017. It lowers IOP by decreasing actomyosin-driven cellular contraction and reducing the production of extracellular matrix proteins (ECMs).
Albert S. Khouri, Rutgers New Jersey School of Medicine, Newark, New Jersey, USA, and colleagues compared the efficacy (month 3) and safety (month 6) of netarsudil ophthalmic solution 0.02% QD and timolol ophthalmic solution 0.5% BID in ROCKET-4 trial.
Patients with open-angle glaucoma or ocular hypertension (unmedicated baseline IOP >20 to <30 mm Hg at 8:00 AM) were randomized to receive either netarsudil ophthalmic solution 0.02 percent once daily (186 patients) or timolol ophthalmic solution 0.5 percent twice daily (186 patients).
The primary endpoint was mean IOP at 8:00 AM, 10:00 AM, and 4:00 PM at week 2, week 6, and month 3 in patients with baseline IOP <25 mm Hg (per-protocol population). Safety was recorded over the 6-month treatment period.
Also Read: Study links poor sleep quality to glaucoma
Key findings included:


Netarsudil QD met the criteria for noninferiority to timolol BID.


Mean treated IOP ranged from 16.3 to 17.9 mm Hg for netarsudil and 16.7 to 17.6 for timolol, with mean reductions from baseline of 3.9 to 4.7 mm Hg and 3.8 to 5.2 mm Hg, respectively.


In prespecified secondary analyses, netarsudil demonstrated noninferiority to timolol in patients with baseline intraocular pressure <27 mm Hg and <30 mm Hg. The IOP-lowering effects of netarsudil were sustained over 6 months of treatment.


No treatment-related serious adverse event (AE) was reported for either study drug. However, statistically significant reductions in mean heart rate were recorded at all study visits for the timolol group.


The most frequent ocular AE among netarsudil-treated patients was conjunctival hyperemia (47.9%), which was predominately mild.


Also Read: Statin use for long duration lowers glaucoma risk: JAMA Study
"Netarsudil [once daily] is effective at lowering intraocular pressure in patients with open-angle glaucoma or ocular hypertension, with tolerable ocular adverse events," concluded the authors.
To read the complete study follow the link: https://doi.org/10.1016/j.ajo.2019.03.002