Neprilysin inhibitors new diabetes treatment option, but use them in combination with ARBs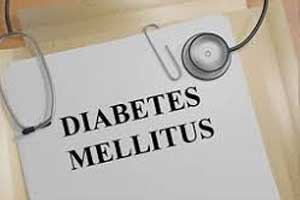 USA: Neprilysin inhibitors may be helpful for the treatment of type 2 diabetes. However, owing to the deleterious consequences of using neprilysin inhibitors alone, it is suggested to use it in combination with angiotensin II receptor blockers (ARBs) to overcome its adverse consequences.
These are the findings of a recent study published in the journal
Diabetologia.
There is a growing body of evidence demonstrating the role of neprilysin, a ubiquitous peptidase with broad substrate specificity, in glucose homeostasis wherein its activity in type 2 diabetes and obesity has the potential to negatively impact metabolic processes in various tissues. However, the action of some other enzymes on neprilysin substrates can lead to reduced inhibitor efficacy or increase in neprilysin substrates impairing insulin sensitivity and beta cell function. So, the use of neprilysin inhibitor in combination with other drugs is a better option than using it alone.
An increase in angiotensin II levels associated with neprilysin inhibition limits its use as monotherapy in patients with type 2 diabetes. So, prescribing an ARB with a neprilysin inhibitor to avoid angiodema. In this way, the beneficial glycaemic effects of neprilysin inhibition can be exploited, while limiting harmful side effects of increased angiotensin II levels at the metabolic, cardiovascular and renal levels.
The study led by Nathalie Esser, Veterans Affairs Puget Sound Health Care System, Seattle, USA, evaluated existing evidence from preclinical and clinical studies in which neprilysin is deleted/inhibited. Also, potential mechanisms underlying the beneficial glycaemic effects of neprilysin inhibition is highlighted along with deleterious effects that may limit the efficacy and safety of neprilysin inhibitors in the clinic. The study reviewed the favourable impact of neprilysin inhibition on glucose control and diabetic complications.
"Emerging data from studies in humans using the new ARNi class of medication are compelling. Further work is needed to confirm these results, determine if they are sustained over time, and address issues such as long-term safety. In addition, carefully designed and controlled preclinical studies are necessary for understanding the molecular mechanisms by which neprilysin inhibitors work," concluded the authors.
For detailed study follow the link:
https://doi.org/10.1007/s00125-019-4889-y