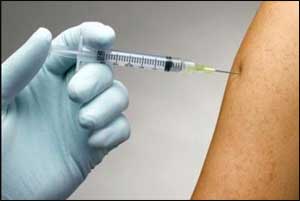 The first-ever human clinical study of an mRNA rabies vaccine successfully showed immunogenicity when administered with their needle-free injection devices.It is being developed by PharmaJet® Inc., the makers of needle-free injection technology.
The study, published in the September issue of The Lancet is the first demonstration in humans that a prophylactic mRNA-based vaccine (RNActive®), developed by CureVac AG can induce boostable functional antibodies against a viral antigen.  A key finding was that the use of needle-free injection demonstrated successful immunogenicity of the vaccine, while needle-syringe failed to induce an adequate antibody response.
Messenger RNA (mRNA) can be harnessed to carry data to instruct the human body to produce customized proteins as medicine to fight diseases. mRNA vaccines offer added advantages in that they are easily developed, inexpensive to produce, and efficiently scalable for manufacturing purposes.2
Rabies is a vaccine-preventable viral disease that occurs in more than 150 countries and territories.  Approximately 55,000 people die annually, many of them children.3 "We are encouraged by the results of the CureVac clinical trial and the immunogenicity benefit that was provided by our PharmaJet needle-free Injectors," said Ron Lowy, Chairman, and Chief Executive Officer, PharmaJet Inc. "This is one of many recent examples where PharmaJet devices are helping nucleic acid-based technologies translate their success in the pre-clinical stage into successful clinical studies"
The following two tabs change content below.
Dr. Kamal Kant Kohli
A Medical practitioner with a flair for writing medical articles, Dr Kamal Kant Kohli joined Medical Dialogues as an Editor-in-Chief for the Speciality Medical Dialogues. Before Joining Medical Dialogues, he has served as the Hony. Secretary of the Delhi Medical Association as well as the chairman of Anti-Quackery Committee in Delhi and worked with other Medical Councils of India. Email: drkohli@medicaldialogues.in. Contact no. 011-43720751
Latest posts by Dr. Kamal Kant Kohli (see all)