NCCN clinical practice guidelines for Cervical Cancer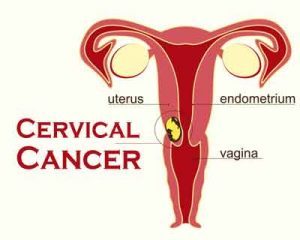 National Comprehensive Cancer Network (NCCN) has released its latest practice guidelines for cervical cancer in January 2019. NCCN has played a pivotal role in enhancing cancer patient care, research, and education and present guidelines are is a step to help all stakeholders to manage this common cancer.
Cervical cancer is one of the deadliest forms of cancer affecting thousands of women worldwide. It is a cancer type which arises from the cervix and may spread to other parts after attaining malignancy. There are usually no signs or symptoms of early cervical cancer but it can be detected early with regular check-ups. Signs and symptoms of cervical cancer include vaginal bleeding and pelvic pain. Tests that examine the cervix are used to diagnose cervical cancer. Certain factors affect the chances of recovery and treatment options. Human papillomavirus is known to be a major risk factor of cervical cancer, other risk factors include lifestyle and genetics. There have been growing incidences of cervical cancer in India. It accounts 1/4th of the global burden of cervical cancer. Therefore a good treatment regimen is inevitable.
Key recommendations are as follows-
Diagnosis and workups


Cone biopsy (ie, conization) is recommended if the cervical biopsy is inadequate to define invasiveness or if an accurate assessment of microinvasive disease is required.


Workup for patients with suspicious symptoms includes history and physical examination, complete blood count (CBC; including platelets), and liver and renal function tests.


Recommended radiologic imaging includes chest radiograph, CT, or combined PET/CT, and MRI as indicated (eg, to rule out disease high in the endocervix).


Cystoscopy and proctoscopy are recommended only if the bladder or rectal extension is suspected


Fundamentals of staging and surgery
Clinical staging is based on primary tumor characteristics (ie, diameter in greatest dimension, cervical stromal invasion, locoregional spread) and distant metastasis.


The use of imaging studies may aid in treatment planning: magnetic resonance imaging (MRI) is useful to delineate disease extent and to guide decisions regarding fertility-sparing versus non–fertility-sparing treatment approaches, while PET/CT may be useful to detect and/or rule out metastasis.


For surgical staging, primary tumor evaluation includes tumor site; primary tumor volume in multiple dimensions); histologic type and grade; stromal invasion; surgical margin status; and the presence of lymphovascular invasion. When resected, the number of lymph nodes with isolated tumor cells, micrometastases, and macrometastases should be recorded. When sentinel lymph node (SLN) mapping is performed, SLNs should undergo ultrastaging for detection of low-volume metastasis; non-sentinel nodes do not require ultrastaging.


Primary Treatment
The primary treatment of early-stage cervical cancer is either surgery or radiation therapy (RT). Surgery is typically reserved for early-stage disease, fertility preservation, and smaller lesions (eg, stage IA, IB1, and selected IIA1 cases).


Fertility-sparing approaches (cone biopsy with or without pelvic lymph node dissection) may be considered in highly selected patients who have been thoroughly counseled regarding disease risk as well as prenatal and perinatal issues.


Patients should be carefully counseled about the oncologic risks and potential short-term benefits of the different surgical approaches.


Non–fertility-sparing treatment


Stage IB1 and stage IIA1: Radical hysterectomy + pelvic lymph node dissection ± para-aortic lymph node dissection or pelvic external beam radiation therapy (EBRT) + brachytherapy (total point A dose: 80–85 Gy) ± concurrent platinum-containing chemotherapy.


Stage IB2 and stage IIA2: Definitive pelvic EBRT+ concurrent platinum-containing chemotherapy+ brachytherapy (total point A dose ≥85 Gy) or radical hysterectomy + pelvic lymph node dissection ± para-aortic lymph node dissection or pelvic EBRT + concurrent platinum-containing chemotherapy + brachytherapy + adjuvant hysterectomy.


Secondary Treatment


Observation is appropriate for patients with stage IA2, IB1, or IIA1 disease who have negative nodes, negative margins, negative parametria, and no cervical risk factors after radical hysterectomy (Sedlis criteria).


Pelvic EBRT is recommended with (or without) concurrent platinum-containing chemotherapy for patients with stage IA2, IB1, or IIA1 disease who have negative lymph nodes after surgery but have large primary tumors, deep stromal invasion, and/or lymphovascular space invasion (LVSI). Recommended radiosensitizing regimens include cisplatin (preferred), carboplatin (preferred if the patient is cisplatin intolerant), or cisplatin/fluorouracil.


Postoperative pelvic EBRT with concurrent platinum-containing chemotherapy with (or without) vaginal brachytherapy is recommended for high-risk patients (ie, those with positive pelvic nodes, positive surgical margin, and/or positive parametrium).


To know more about the guideline please click on the link.
http://www.jnccn.org/content/17/1/64.abstract