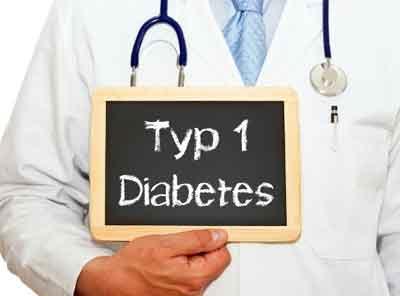 An investigational nasal glucagon showed similar effectiveness in the treatment of hypoglycemia in type 1 diabetes (T1D) as compared to the currently available injectable version of glucagon.
Findings of the randomized, noninferiority trial were presented at the European Association for the Study of Diabetes (EASD) 2018 Annual Meeting on October 4 by Leona Plum-Moerschel, Profil Mainz, Germany. The study compared the two glucagon formulas in adults with T1D.
The study involving 70 adults with type 2 diabetes found that both the nasal and intramuscularly injected glucagon were 100% effective in reversing insulin-induced hypoglycemia, with no major safety issues.
"These results support nasal glucagon as a viable alternative to intramuscular glucagon for the treatment of severe hypoglycemia," Plum-Moerschel said during her presentation.
Manufacturer Eli Lilly has submitted new drug applications for the product in both the United States and European Union for the treatment of severe hypoglycemia in children, adolescents, and adults with diabetes.
Also Read: Single dose of Glucagon-Blocking Drug Reduces Need for Insulin in Type 1 Diabetes: ADA
Availability of a nasal formulation could help make glucagon easier to administer in stressful emergency situations compared with the injected version, which requires a multistep process of injection of syringe contents into a vial, mixing, and drawing the solution back into the syringe prior to injecting, explained Plum-Moerschel.
"Intramuscular glucagon works quite well if administered correctly. However, it is used in emergency situations by nonmedical people, such as parents or partners of insulin-treated patients…In these dramatic situations, many people are too much under pressure to administer intramuscular glucagon correctly, or they are just afraid to administer an intramuscular injection, as they may never have done this in their life before…Appropriate training and instruction of these people are often missing." session moderator Reinhard W. Holl, Institute for Epidemiology and Medical Biometry, University of Ulm, Germany, told Medscape Medical News,
"Indeed, a caregiver may be so overwhelmed with the situation and may forget steps even to the extent where the solvent is injected without dissolving the glucagon," commented Plum-Moerschel.
On the other hand, Holl said, "Intranasal glucagon does not need to be dissolved, no injection is required, and the psychological obstacle to administering it to an unconscious person may be much lower."
The nasal glucagon comes as a ready-to-use 3-mg dry powder administered using a portable single-use device. It can be stored at room temperature. The user presses a plunger and the glucagon is expelled into the nasal cavity and passively absorbed with no inhalation required, Plum-Moerschel explained.
Prior studies have shown the product to be effective in both adult and pediatric populations, to take less time to administer and to successfully treat severe hypoglycemia in real-world settings.
The current study compared the 3-mg nasal version with a commercially available 1-mg intramuscular glucagon product (GlucaGen, Novo Nordisk) in an inpatient setting. Insulin was infused until blood glucose levels fell below 60 mg/dL and then was stopped, and glucagon was given. All patients received both treatments, each at separate visits 1 to 7 days apart.
The primary outcome was a percentage of participants achieving an increase in plasma glucose to at least 70 mg/dL (≥ 3.9 mmol/L) or an increase of ≥ 20 mg/dL (≥ 1.1 mmol/L) from the glucose nadir within 30 minutes of receiving glucagon.
Key Findings:
Both goals were achieved in both treatment groups in all cases (100% efficacy), and they were actually achieved within 15 minutes in 97% of cases.
Meantime to treatment success was 11.4 minutes for the nasal glucagon versus 9.8 minutes for the intramuscular.
Symptoms related to the nasal glucagon specifically included watery eyes in 63%, nasal itching in 49%, nasal congestion in 39%, runny nose in 37%, and sneezing in 24% of patients. These were transient and generally mild/moderate, with no serious events.
Adverse events related to the glucagon and seen in both groups included nausea in 22% with nasal versus 29% with intramuscular glucagon, vomiting in 10% and 12%, respectively, and headache in 12% and 7%, respectively.
None of the differences were significant, although one patient discontinued the trial after moderate vomiting following receipt of the nasal glucagon.
However, Plum-Moerschel pointed out that these time windows refer to the time of dosing, not to the time point when a hypoglycemic episode was first recognized. "The reconstitution of the intramuscular glucagon does take some time. I think it's fairly reasonable to say that we would expect in a real-world setting the time to treatment success for both of these drugs will be at least comparable."
Holl told Medscape Medical News that he found the data convincing, although there may be specific situations, such as nasal congestion or viral infections, where the product may be less reliable. He also noted that in real-life use there may be problems with the application device that didn't show up in the study.
Nonetheless, he said, "It is definitely an exciting new option with the potential to make the life of many insulin-treated patients safer."