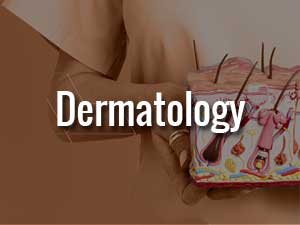 Low dose opioid-blocker naltrexone was found to be safe and effective in the treatment of chronic inflammatory skin conditions, according to a systematic review published in the journal JAMA Dermatology.
The findings suggested that low-dose oral naltrexone was effective in treating lichen planopilaris, Hailey-Hailey disease, and pruritus linked with scleroderma.
Hailey–Hailey disease is a genetic disorder that causes blisters to form on the skin. Chloe Ekelem and associates performed a systematic literature review to review the existing literature on naltrexone treatment for dermatologic conditions.
Read Also: Naltrexone more effective in alcoholics who also use nicotine/cigarettes
The rsearchers extracted the data from PubMed in April 2018 for all articles published from 1971 to April 2018.
The investigators finally arrived at 22 articles which deemed to be appropriate for inclusion in this review for a qualitative synthesis.
The 22 articles included randomized clinical trials, case reports, and series. There were 7 articles on low-dose naltrexone, 1 on topical naltrexone, and 14 on high-dose naltrexone use in dermatology.
Read Also: FDA approves new dosage of buprenorphine and naloxone for opioid dependence

For lichen planopilaris, there was just one case series, but low-dose naltrexone (3 mg) resolved pruritus, decreased inflammation in the scalp, and slowed disease progression for all four patients treated with no adverse events reported.
The investigators found that in high, low, and topical doses, naltrexone was effective in treating pruritus attributable to atopic dermatitis, prurigo nodularis, cholestasis, burn injury, systemic sclerosis, Hailey-Hailey disease, and lichen planopilaris.
However,high-dose naltrexone was ineffective in treating flushing and uremic pruritus most likely because of the lack of opioid involvement in the pathophysiologic mechanisms of these conditions.
 "Low-dose naltrexone has the potential for the treatment of chronic inflammatory skin conditions; however, additional evidence is needed for dosing and long-term treatment guidelines," write the authors.
For full information log on to https://jamanetwork.com/journals/jamadermatology/article-abstract/2716295