................................ Advertisement ................................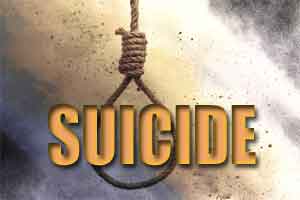 Suicide is the tenth leading cause of death in the United States and among those aged 15 to 34 years, suicide is the second leading cause of death.Until recently suicide care was not seen as a core responsibility of most healthcare organizations and managing patients at risk for suicide was left to inpatient psychiatry units.
National Action Alliance for Suicide Prevention has released its first-ever recommendations to improve standard health care for people with suicide risk. It is unfortunate that until now, guidance on standard suicide care did not exist.Suicide prevention should be managed in the same way as prevention of medical conditions such as cardiovascular disease. Standard heart disease care includes not only interventional cardiology but also prevention advice, such as diet modification, and possibly taking a medication.
Since the majority (64 percent) of people who attempt suicide visit a doctor in the month before their attempt, it is essential that people who are at risk for suicide receive timely access to treatments and other fundamental health care services that are known to be effective in reducing suicide risk.
"Health care organizations deliver health care services to reduce the risk of other urgent medical conditions like heart disease or diabetes, however, they are not treating suicide with the same sense of responsibility or urgency," said Dr. Michael Hogan, former New York state commissioner for mental health and principal, Hogan Health Solutions. "We have a moral imperative to use what we know works in health care to prevent suicide," added Dr. Hogan.
"Just as statins are used in the prevention of heart disease, we have access to an array of feasible, evidence-based practices that should be part of standard care that is provided to those with suicide risk. Doing anything less is unacceptable."
The new recommendations present feasible, practical, evidence-based actions for primary care, behavioral health, and emergency department settings that health care organizations can adopt immediately. These include:
Screening patients to identify who is at risk;
Assessing patients' level of suicide risk;
Working with patients to create safety plans that include how they will reduce their access to lethal means, such as firearms or poisons; and
 Completing caring contacts – following up with patients by phone, email, or text within 48 hours of their health care visits.
These recommendations are for healthcare organizations and providers looking to ensure the services they deliver to patients at risk for suicide are informed by the most relevant and robust suicide prevention research available. Transforming health systems to significantly reduce suicide in the U.S. is a key priority of the Action Alliance. The report is just one Action Alliance developed tool aimed at better-equipping health systems in the U.S. and further advance the goals and objectives outlined in the National Strategy for Suicide Prevention (NSSP) – a joint effort by the Office of the U.S. Surgeon General and the Action Alliance.
"The Action Alliance is committed to 'promoting suicide prevention as a core component of healthcare services' a goal of the NSSP," said Mr. Robert Turner, Private Sector Chair of the Action Alliance and former Senior Vice President at Union Pacific Corporation. "To advance this goal, we need to work with public and private partners, especially health systems, whom I hope will adopt these recommendations, to reach those who are at risk and reduce the suicide rate 20 percent by 2025.
................................ Advertisement ................................
For further reference log on to :
http://actionallianceforsuicideprevention.org/sites/actionallianceforsuicideprevention.org/files/Action%20Alliance%20Recommended%20Standard%20Care%20FINAL.pdf
................................ Advertisement ................................
Author Details
Dr Kamal Kant Kohli-MBBS, DTCD- a chest specialist with more than 30 years of practice and a flair for writing clinical articles, Dr Kamal Kant Kohli joined Medical Dialogues as an Editor-in-Chief for the Speciality Medical Dialogues section. Besides writing articles, as an editor, he proofreads and verifies all the medical content published on Medical Dialogues including those coming from journals, studies,medical conferences,guidelines etc.
Before Joining Medical Dialogues, he has served at important positions in the medical industry in India including as the Hony. Secretary of the Delhi Medical Association as well as the chairman of Anti-Quackery Committee in Delhi and worked with other Medical Councils in India. Email: editorial@medicaldialogues.in. Contact no. 011-43720751
To know about our editorial team click here
................................ Advertisement ................................