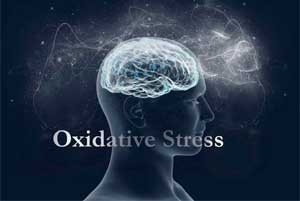 Coronary artery disease (CAD), a cardiovascular disease (CVD), is a leading cause of disability and death. CAD is an athero-inflammatory disease, promoted by major risk factors such as hyperlipidemia, hypertension and smoking. Oxidative stress and inflammation play an important role in the pathogenesis of CAD and are being considered as novel risk factors. Myeloperoxidase (MPO) an enzyme found within circulating neutrophils functions to help in killing of pathogens during the process of respiratory burst. MPO also causes oxidative damage to host tissue and thereby participates in the initiation and progression of plaque formation.
In our study done on patients diagnosed with CAD (n=30) following angiography and control subjects with normal angiogram (n=30), we found a significant increase in MPO, a significant increase in oxidative stress markers malondialdehyde (MDA), a marker of lipid peroxidation, protein carbonyls (PCO), a marker of protein oxidation and a significant decrease in antioxidant status measured as ferric reducing ability of plasma (FRAP) in the CAD patients. Dyslipidemia was observed in the form of a significant increase in triacylglycerol, VLDL and a significant decrease in HDL.  MPO was found to be associated with the dyslipidemia as observed by a significant positive correlation with triacylglycerol and a significant negative correlation with HDL. MPO was found to be associated with oxidative stress as a significant positive correlation with PCO and MDA and significant negative correlation with FRAP. Receiver operating characteristics (ROC) curve analysis revealed significant diagnostic cut off values of oxidative stress markers at 106.25 IU/L for MPO, 0.250nmol/mg of protein for PCO and 108µmol/L for MDA in CAD.  Logistic regression analysis found MPO to be a strong predictor of CAD. These significant results could be attributed to the presence of critical stenosis in 86% of CAD cases.
The pathophysiology behind these biochemical changes is the role of MPO in catalyzing formation of reactive oxygen species which cause oxidative modification of LDL, proteins and lipid peroxidation. All these events are related to propagation of atherogenic potential in the diseases process mediated by up-regulation of inflammatory response and further oxidative tissue damage. MPO elevation may be considered as a preceding event leading to oxidative stress, the progression of which contributes to the morbidity and mortality in CAD patients. As South Asians are prone for developing CAD, lifestyle modifications must be suggested along with initiation of therapeutic interventions to address dyslipidemia and to decrease inflammation and oxidative stress.
Dr.M.M.Suchitra
The author is MD(Biochemistry) and Associate Professor Sri Venkateswara Institute of Medical Sciences, Tirupati, Andhra Pradesh, Department of Biochemistry, Andhra Pradesh. She is a member Editorial Board, Biochemistry at Specialty Medical Dialogues.
Disclaimer:
The views expressed in the above article are solely those of the author/agency in his/her private capacity and DO NOT represent the views of
Speciality Medical Dialogues
.