Multiple vs single hyaluronic acid injection: which is more effective for knee osteoarthritis?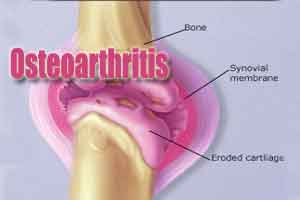 A new meta-analysis published in the journal of BMC Musculoskeletal Disorders shows that multiple injection regimens of intra-articular hyaluronic acid (IA-HA) are safe and effective in reducing knee pain in patients with osteoarthritis (OA) without treatment-related adverse effects compared with multiple injection regimens IA saline.
Researchers performed a meta-analysis of 30 studies that assessed the effects of IA-HA in patients with knee OA vs IA saline after search on a MEDLINE and EMBASE, and PubMed databases. Mean knee pain score nearest to 3 months or 6 months, difference in pain levels, and treatment-related adverse events (AEs), and serious adverse events (SAEs) were evaluated across different dosing regimens.
The pooled results of all studies showed that IA-HA injections reduced knee pain compared with IA saline injections for all dosing regimens. 2-4 injections of IA-HA vs IA saline significantly reduced knee pain after 3-month (standard mean difference [SMD], −0.76; 95% CI, −0.98 to −0.53; P<.00001) and 6-month follow-up (SMD, −0.36; 95% CI, −0.63 to −0.09; P=.008). The single injection of IA-HA vs IA-saline did not reduce knee pain after 3-month and 6-month follow-up whereas ≥5 injections significantly reduced pain after 6-month follow-up. The risk for treatment-related AEs was higher in patient who received ≥5 injections of IA-HA compared with those who received IA saline injections (risk ratio, 1.70; 95% CI, 1.12-2.59; P=.01), which was not seen in patients who received 1 and 2-4 injections of IA-HA.
This study has provided the detailed evaluation of differences between injection regimens of IA-HA for knee pain in OA. Authors call for further research to directly compare different IA-HA injection regimens in head-to-head randomised controlled trials.
Source : BMC