Multi-Drug Resistant organisms causing deadly Infections spreading in Community : SGRH Study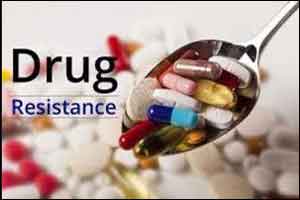 Researchers from Department of Critical Care, Sir Ganga Ram Hospital, and City Hospital have conducted a retrospective study on 201 patients of Community-Acquired Infections and have found that classically ' Hospital ' strains which were drug-resistant with high mortality are now spreading in the community too. The study titled " Association of high mortality with extended–spectrum β-lactamase (ESBL) positive cultures in community-acquired infections which has been accepted for publication in Journal of Critical Care was done on 201 patients who did not come into contact with any health care facility in last three months or more.
Infections due to multidrug-resistant organisms have become a serious health concern worldwide. The present study was conducted to investigate the spectrum of microbial resistance pattern in the community and their effects on mortality.
According to Dr Sumit Ray, Author of the study & Vice-Chairman, Department of Critical Care, Sir Ganga Ram Hospital, " The distinction between community-acquired and hospital-acquired infections is becoming increasingly blurred. The main reasons for this are the spread of classically 'hospital' strains, particularly resistant Klebsiella and E. Coli, into the community and vice versa, and the repeated admissions of individuals to hospitals with long-standing underlying diseases. In addition, the contribution of antibiotic resistance in the community through easily available antibiotics often used without medical supervision has resulted in an increasing reservoir of potential infections ."
Dr Ray said, " The resistance to high-end antibiotics by organisms contracted by patients in the community resulting in high mortality, seen in our study, is a cause for worry and needs further research and proper action plan ."
Infections due to multidrug-resistant (MDR) gram-negative organisms particularly those producing extended spectrum β lactamases (ESBLs) are of major concern worldwide. ESBLs are organisms - resistant to various newer generation antibiotics and can be easily transferred to the community. These resistant infections pose therapeutic challenges to clinicians in the treatment of these patients and may, therefore, be associated with high morbidity and mortality.
Dr Ray further added, " The striking point noted in our results is the emergence of E.coli as most common bacteria in the community causing bacteremia, respiratory and urinary tract infection and higher mortality in ESBL positive producers as compared to ESBL negative producers. A high percentage (63.44%) of these E. coli was ESBL producers. This reflects the increased resistance pattern to high-end antibiotics in Hospital Acquired Infections due to inadvertent early use of 3rd generation cephalosporins in the last decade, which is further trickling over into the community, because of plasmid-mediated transfer of its genetic materials during conjugation. "
According to Dr Debashish Dhar, Author and Consultant, Department of Critical Care, City Hospital, " In our study, the predominant pathogens isolated from community-acquired infections were E.coli (46.2%) followed by Klebsiella pneumonia (13.9%) and S. aureus (13.9%)."
Source : Press Release