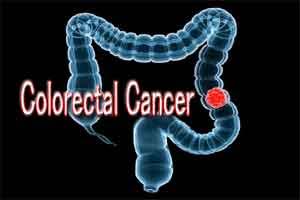 The United States Multi-Society Task Force (MSTF) on Colorectal Cancer has released Updated Recommendations for Colorectal Cancer. The previous guideline on screening for colorectal cancer (CRC) from the MSTF was published in 2008. Recent evidence was identified, graded, and incorporated into the new document.
What's Changed
Older screening modalities like barium enema have been removed. Newer approaches, such as capsule colonoscopy have been incorporated. Screening tests have been divided into three tiers based upon their effectiveness. The timing of initial screening and intervals for different risk populations are suggested. The time to discontinue screening is discussed. Quality measures are also suggested.
................................ Advertisement ................................
Key Recommendations
Screening Test Tiers
................................ Advertisement ................................
Tier 1
Colonoscopy every 10 years
Annual fecal immunochemical test (FIT) Tier 2
Computed tomographic colonography every 5 years
FIT–fecal DNA every 3 years
Flexible sigmoidoscopy every 5–10 years
Tier 3
Capsule colonoscopy every 5 years
Not Recommended
Timing of Recommended Screening Test by Risk Level
Patients at average risk: Tier 1 test beginning at age 50 for non–African-Americans and at age 45 for African-Americans
Patients with one first-degree relative with CRC or advanced adenoma (AA) diagnosed at age <60 or two first-degree relatives with CRC or AA (diagnosed at any age): Colonoscopy at 10 years younger than the youngest age at diagnosis of a first-degree relative, or age 40, to be repeated every 5 years
Patients with one first-degree relative with CRC, AA, or advanced serrated lesion at age ≥60: Tier 1 screening test at age 40 with same intervals as average-risk patients
Patients aged ≥75 with prior negative screening tests or whose life expectancy is less than 10 years (or those aged ≥85 without prior screening): Discontinue colonoscopy screening.
For more details click on the following link: http://www.jwatch.org/na44295/2017/06/19/updated-colorectal-cancer-screening-recommendations
Anjali Nimesh Joined Medical Dialogue as Reporter in 2016. she covers all the medical specialty news in different medical categories. She also covers the Medical guidelines, Medical Journals, rare medical surgeries as well as all the updates in medical filed.
She is a graduate from Dr. Bhimrao Ambedkar University.
She can be contacted at editorial@medicaldialogues.in
Contact no. 011-43720751