MRI guided IV alteplase best for 'wake-up' stroke patients : WAKE-UP trial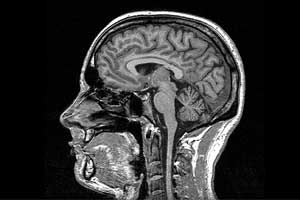 In patients with acute stroke with an unknown time of onset, intravenous alteplase guided by magnetic resonance imaging (MRI) brain scans results in the better treatment , according to a study published in the New England Journal of Medicine. The findings of the study were presented at the European Stroke Organisation Conference (ESOC).
Götz Thomalla, University Medical Center Hamburg, Eppendorf, Hamburg, and colleagues conducted the study to determine whether patients with stroke with an unknown time of onset and feature suggesting recent cerebral infarction on MRI would benefit from thrombolysis with the use of intravenous alteplase.
Intravenous thrombolysis with alteplase, a recombinant tissue plasminogen activator is the standard medical treatment for acute ischemic stroke within 4.5 hours after the onset of symptom. In 14 to 27% of patients, the time of symptom onset is not known, frequently because symptoms of disease are recognized when the patient awakes from sleeping. Such patients are excluded from receiving intravenous alteplase treatment.
MRI in patients with stroke with a known time of symptom onset has identified the presence of a visible ischemic lesion on diffusion-weighted imaging (DWI), combined with the absence of a clearly visible hyperintense signal in the same region on fluid-attenuated inversion recovery (FLAIR), as predictive of symptom onset within 4.5 hours before imaging.
The Efficacy and Safety of MRI-Based Thrombolysis in (WAKE-UP) trial was conducted to determine whether alteplase treatment would improve functional outcomes in patients with unknown time of stroke and a mismatch between FLAIR and diffusion-weighted imaging findings on MRI.
The WAKE-UP trial is a major European study, which was led in the UK by the University of Glasgow - found that doctors were able to select patients who would benefit from clot-busting treatment based on the information from two different MRI scans.
For the study, patients were studied using a combination of two different MRI sequences. The first scan, called DWI, shows early changes in the brain after stroke, whereas changes take several hours to become obvious in the second type of scan called FLAIR. If changes are visible on one type of scan (DWI) but not the other (FLAIR), then a patient's stroke is likely to have happened in the preceding 4.5 hours. The trial tested whether people with this pattern benefitted from thrombolysis using the clot-busting drug alteplase.
The WAKE-UP trial was conducted at 70 centres in 8 European countries. Nine hospitals across the UK recruited patients to the trial, with funding received from the 7th framework programme of the European Union.
Treatment with alteplase gave a significantly higher rate of full or nearly-full recovery 3 months after the stroke: 53% of patients treated with alteplase made a full or nearly-full recovery compared to 42% in the placebo group, representing an absolute increase of 11.5%. This means that for every 9 people treated, one extra person made a complete recovery.
The findings could help to better treat such patients, particularly those who wake up with stroke symptoms. Currently, those patients who do not know when their disease began are not routinely eligible for clot-busting treatment, which is only able to be used a few hours after stroke symptoms start.
Juliet Bouverie, Chief Executive at the Stroke Association, which was a consortium member on the trial, said: "These findings could be a game-changer for the thousands of people who have a stroke in their sleep so can't receive thrombolysis.
"Stroke is a medical emergency and there is a only a small window of opportunity to receive treatment that can reduce brain damage. The impact of a stroke means it can affect someone's mobility, vision, memory and even their personality, robbing them of the life they had."
Based on the study, the authors concluded that in patients with acute stroke with an unknown time of onset, intravenous alteplase guided by a mismatch between DWI and FLAIR in the region of ischemia resulted in a significantly better functional outcome and numerically more intracranial hemorrhages than placebo at 90 days.
For further information click on the link: 10.1056/NEJMoa1804355
Source : With inputs from NEJM