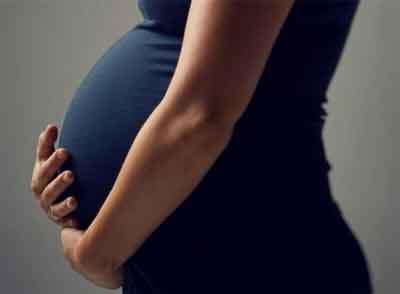 Toronto : Magnetic resonance imaging (MRI) during the first trimester of woman's pregnancy does not increase the risk of baby's stillbirth, or death soon after the birth, or the baby being born with defects, says a study.
"Having an MRI at the earliest stages of pregnancy does not seem to alter the development of the foetus," said Joel Ray, a physician and researcher at the St. Michael's Hospital in Ontario, Canada.
The study found that such children are also free from risks of vision loss, hearing loss or cancer in their first four years.
However, women who had an MRI with the contrast agent gadolinium at any point in pregnancy showed a higher risk of baby's stillbirth or neonatal death, but the incidence was few.
A slightly higher risk of the children developing a rheumatologic or skin condition was also found in gadolinium assisted MRIs.
Even though the actual number of stillbirths was low (one in 50), and the outcome of a skin or rheumatological condition was very broadly defined, Ray said that the results support clinical guidelines to avoid giving pregnant women gadolinium unless strongly indicated.
Magnetic resonance imaging is generally thought to be safe for the foetus in the second or third trimesters of pregnancy, but there were no prior controlled studies on its safety in the first trimester.
For the study, published online in the journal JAMA, the team examined records of more than 1.4 million births in Ontario from 2003 to 2015.
They compared women who had first-trimester MRIs with those who had not, and also followed their children up to age four.
Supriya Kashyap Joined Medical Dialogue as Reporter in 2015 . she covers all the medical specialty news in different medical categories. She also covers the Medical guidelines, Medical Journals, rare medical surgeries as well as all the updates in medical filed. She is a graduate from Delhi University. She can be contacted at supriya.kashyap@medicaldialogues.in Contact no. 011-43720751