................................ Advertisement ................................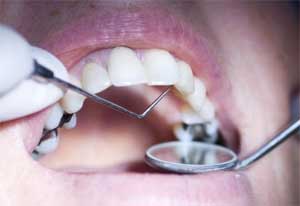 Researchers have found that at present Prophylactic antibiotics used before dental procedures are unnecessary and inappropriate according to Guidelines.
According to a new study, Prophylactic antibiotics prescribed prior to dental procedures are not appropriate according to present guidelines. The study has been presented at IDWeek 2018 in San Francisco, California.
Antibiotics are recommended prior to certain dental procedures in patients with select comorbidities to prevent serious distant site infections. Our objective was to assess the appropriateness of antibiotic prophylaxis by dentists using Truven, a national integrated medical, dental, and prescription (Rx) claims database of 350 commercial plans.
................................ Advertisement ................................
According to present guidelines of The American Heart Association, American Dental Association and the American Association of Endodontists , only individuals who have a history of prosthetic heart valves, heart valve repaired with prosthetic materials, previous infectious endocarditis, unrepaired cyanotic congenital heart disease, or a cardiac transplant with valve abnormalities should receive antibiotic prophylaxis before dental procedures.
The researchers conducted a cross-sectional study of 8.7 million adults in the United States who had a dental appointment in 2015, to assess the appropriateness of prescription for antibiotic prophylaxis. They used a national database of integrated medical, dental and prescription claims for their study. and applied Chi-square and logistical regression statistical analysis to data. The extracted data accrued from patients who received a prescription for a <3-day supply of prophylactic antibiotics within 7 days before a dental visit, wherein patients with cardiac diagnoses underwent procedures that manipulated the tooth periapex/gingiva.
................................ Advertisement ................................
They found that 30,726 antibiotics were prescribed to 21,986 patients for prophylaxis of dental infection. Out of them, the most common of such prescriptions were for amoxicillin (68.5%) and clindamycin (14.7%). They further found that with respect to present guidelines, 78.0% of prescriptions were inappropriate, with amoxicillin identified as the most likely inappropriate therapy.
They noted that patients who received orthopaedic implants (45.4% of patients) and tooth implant procedures were associated with inappropriate prescriptions (OR, 3.35 [95% CI, 3.14-3.56] and OR, 3.30 [95% CI, 2.48-4.39], respectively). In addition, women and individuals in the western United States were also associated with inappropriate prescriptions of prophylactic antibiotics.
The investigators concluded that the implementation of antimicrobial stewardship protocols in dental practice may be beneficial for the improvement of antibiotic prescribing for infection prophylaxis.
For further reference log on to :
Suda K, Adimadhyam S, Calip G, et al. Antibiotics prescribed for infection prophylaxis prior to dental procedures are frequently unnecessary in the United States.
Dr Kamal Kant Kohli-MBBS, DTCD- a chest specialist with more than 30 years of practice and a flair for writing clinical articles, Dr Kamal Kant Kohli joined Medical Dialogues as an Editor-in-Chief for the Speciality Medical Dialogues section. Besides writing articles, as an editor, he proofreads and verifies all the medical content published on Medical Dialogues including those coming from journals, studies,medical conferences,guidelines etc.
Before Joining Medical Dialogues, he has served at important positions in the medical industry in India including as the Hony. Secretary of the Delhi Medical Association as well as the chairman of Anti-Quackery Committee in Delhi and worked with other Medical Councils in India. Email: editorial@medicaldialogues.in. Contact no. 011-43720751
To know about our editorial team click here
................................ Advertisement ................................