Most cost effective treatments for lung disease identified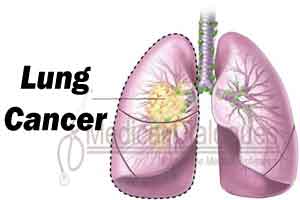 The most cost effective treatments are: patient education and self management for asthma; stop smoking support for chronic obstructive pulmonary disease (COPD); vaccination programmes for pneumonia; and awareness campaigns for lung cancer"
The most cost-effective NHS activities to help reduce the burden of lung disease are identified in a new literature review – these include stop smoking support and patient education on asthma self-management.
And the leading UK lung organisations, who commissioned the study, believe funding and delivering these consistently across UK, would reap major health and economic benefits.
The report, conducted by York Health Economics Consortium (YHEC) on behalf of the British Lung Foundation (BLF) & British Thoracic Society (BTS), identified published evidence on the economic costs of lung disease and the cost-effectiveness of different NHS activities, programmes and campaigns to combat lung problems.
The authors highlight that there is a 'substantial evidence-base' on the cost effectiveness of specific NHS activities and programmes for certain lung diseases 1 - these include:


Patient education and self-management in asthma


Stop smoking support for COPD


Vaccination programmes for pneumonia


Awareness campaigns for lung cancer


The review also outlines real deficiencies in current UK data and evidence surrounding respiratory disease. These include:


the absence of recent, or any, economic evaluations of the direct NHS/healthcare costs of many respiratory diseases including major conditions such as lung cancer


'recent and robust evidence' on the indirect costs (such as 'formal' or 'informal' social care, state benefits etc) for all lung conditions is lacking, except for asthma and cystic fibrosis


Other results include the following:


The annual direct healthcare costs of asthma (2012) to UK were found to be nearly £1 billion (£964.9m), with spend on state benefits estimated to be £146.9m;


The annual direct healthcare costs in England of chronic obstructive pulmonary disease (COPD) were £1.5bn (2011) and £159m in Scotland;


The cost of cystic fibrosis (CF) 'per patient' in UK was €21,316 (2012) for direct healthcare costs and €21,716 for indirect costs;


Dr Lisa Davies, consultant respiratory physician at Aintree University Hospital NHS Foundation Trust, and Chair of the British Thoracic Society's Board of Trustees said:
'Lung disease is the nation's third biggest killer and costs the NHS billions to treat. And as we head towards Winter, patients admitted with 'flu, pneumonia and acute deteriorations of chronic lung disease will dominate our hospital wards.
The good news is that we have a committed workforce, world-leading research and clinical guidelines, and some highly cost-effective NHS programmes which have been highlighted in this report. But the historic lack of a national plan with sufficient investment has held uniform progress back.
One part of the solution is investment in some of the highly effective programmes outlined in this report. This would bring huge health and economic benefits for society and our health service.
We also need to work together to plug the major data gaps that currently exist across respiratory disease. Good data informs better NHS services and policy so fixing this is a major priority."
For further details log on to:
www.brit-thoracic.org.uk/research-and-innovation/the-economic-costs-of-lung-disease/