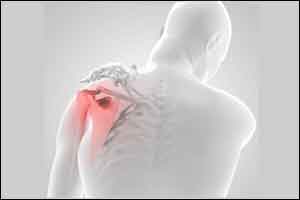 Patients with a shoulder impingement syndrome, arthroscopic subacromial decompression, one of most common shoulder operation provided no benefit over diagnostic arthroscopy, according to the results of the Finnish Shoulder Impingement Arthroscopy Controlled Trial (FIMPACT).The results of study have been published in the journal BMJ. Both the study participants, those in the group who underwent surgery and the ones in the placebo had the same satisfaction level with the overall condition of their shoulder 24 months after the procedure.
Experiencing shoulder problem is a common phenomenon but the shoulder pain that requires treatment is shoulder impingement. Commonly used surgical treatment is decompression through keyhole surgery (a minimally invasive surgical procedure involving visual examination of the interior of a joint with an arthroscope to diagnose or treat various conditions or injuries of a joint and especially to repair or remove damaged or diseased tissue or bone)
Mika Paavola and his associates conducted a study to assess the efficacy of arthroscopic subacromial decompression (ASD) by comparing it with diagnostic arthroscopy, a placebo surgical intervention, and with a non-operative alternative, exercise therapy, in a more pragmatic setting.
The researchers conducted a multicentre, three group, randomized, double-blind, sham-controlled trial which included 210 patients with symptoms consistent with shoulder impingement syndrome with a two-year follow-up. The participants were suffering from persistent shoulder pain for at least three months despite receiving conservative treatment, physiotherapy and steroid injections.
The study found that the shoulder pain was significantly improved in all three groups from the start of the trial but decompression surgery was found no-superior in alleviating shoulder pain than placebo surgery. The group that received exercise therapy also improved over time, to the point that patients who initially had decompression surgery were only slightly more improved than those who had physiotherapy only but the result was not clinically significant.
Read Also: Arthroscopy not found beneficial in subacromial shoulder pain
"These results show that this type of surgery is not an effective form of treatment for this most common shoulder complaint. With results as crystal clear as this, we expect that this will lead to major changes in contemporary treatment practices," said the study's principal investigators chief surgeon Mika Paavola and professor Teppo Jarvinen.
"Based on these results, we should question the current line of treatment according to which patients with shoulder pain attributed to shoulder impingement are treated with decompression surgery, as it seems clear that instead of surgery, the treatment of such patients should hinge on nonoperative means," Jarvinen states. "By ceasing the procedures which have proven ineffective, we would avoid performing hundreds of thousands of useless surgeries every year in the world", Jarvinen added.

The study concluded that that arthroscopic subacromial decompression provides no clinically relevant benefit over diagnostic arthroscopy in patients with shoulder impingement syndrome and the findings of the trial do not support the current practice of performing subacromial decompression in patients with shoulder impingement syndrome.
For reference log on to https://doi.org/10.1136/bmj.k2860