Increased premature births in pregnancies conceived by ART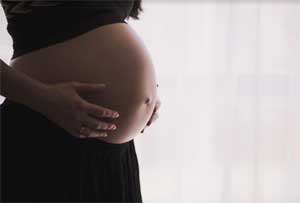 According to a pilot study conducted by Anushree Patil, researcher at National Institute for Research in Reproductive Health (NIRRH), and colleagues, 76.23 percent of the 113 couples studied in Mumbai, who conceived through assisted reproductive techniques (ART) had pre-term deliveries. Also, the rate of Caesarean-section deliveries among these couples was 98 percent. The research was published in the International Journal of Reproduction, Contraception, Obstetrics, and Gynaecology.
This research holds importance in the present scenario, where infertility is on the rise and couples are increasingly resorting to ART, for treatment of their infertility problem. ART are the techniques employed to achieve pregnancy through procedures including surrogacy, in-vitro fertilization (IVF), artificial insemination and fertility medication
Based on these finding, the study has recommended surveillance of IVF procedures across the country. Globally, the World Health Organisation (WHO) finds that pre-term births range between 5 to 18 percent and India accounts for maximum number of cases. The rate of Caesarean-sections nationally stands at an average of 17.2 percent as per the National Family Health Survey-4.
"There is an urgent need to develop national ART surveillance system in India, just like the one at the Centre for Disease Control, Atlanta. They record each pregnancy through IVF and babies born out of it," Dr Anushree Patil told The Indian Express.
Of 113 couples, who underwent IVF across eight centres in Mumbai, 76.23 percent delivered premature babies and 98 percent required a Caesarean-section. Multiple gestation, meaning twins or triplets, were recorded in 45 percent of the cases. "The high rate of multiple gestation can be correlated to high incidence of pre-term deliveries," the research states.
Pre-term birth, where a baby is delivered before 37 weeks of gestation, also indicates a higher cost of treatment. Co-author Dr Ameet S Patki said one participant in the study was a 38-year-old woman, who was trying for a second child since five years. Her ovarian volume and her husband's sperm count were both low. While they conceived in the first IVF attempt, she developed complications in the 32nd week and delivered a premature baby, who required two weeks of neo-natal intensive care (NICU) unit care.
"Such babies can suffer from under-developed lungs or bleed in brain. Chances of infections are high," said paediatrician Dr Bhupendra Avasthi. He added that mental retardation risk is greater in pre-term births.
A premature baby with poor lung functioning requires surfactant therapy, which according to WHO Global Action Report on Pre-term Birth can cost around Rs 40,000 per dose in India. The report also states pre-term births account for 50 percent of neo-natal mortality in India. "Any baby born between 33 to 36 weeks can be stabilised. It is difficult to manage babies weighing less than a kg, usually born before 29 weeks of pregnancy," neonatalogist Dr Nandkishor Kabra said.
NICU admission can cost between Rs 7,000 to Rs 9,000 per bed in private hospitals, in addition to intravenous fluid support and medication.
The research recorded that 69 per cent couples opted for IVF, while 31 percent underwent intra cytoplasmic sperm injection to conceive. After conceiving, at least 45.1 per cent women had antepartum haemorrhage, of which 35.9 percent suffered bleeding episodes during the first trimester.
"These are already high-risk pregnancies. Couples, who undergo ART, are usually older. Most have co-existent morbidities such as fibroids and endometriosis. Such factors, combined with ART procedures, lead to pre-term deliveries," said Dr Patki, also secretary general of Indian Society for Assisted Reproduction (ISAR).
Following this research, infertility experts in ISAR discussed the need to initiate single embryo implant as practiced in the UK. A multiple embryo implant, which increases success rate, however, also increases possibility of twins or triplets. This in turn poses a risk of pre-term birth.
In this study, the incidence of twins or triplets stood at 3 in 100 pregnancies as opposed to 1 in 30,000 pregnancies in the general population.
"There is a need for government to frame monitory mechanism to keep IVF in check. There is no compulsion on registration of such centres in India giving them a free hand to practice," as told by advocate Varsha Deshpande to The Indian Express.
For more information click on the link:
http://dx.doi.org/10.18203/2320-1770.ijrcog20181353
Source : With inputs from IJRCOG