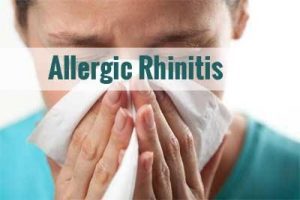 A fixed-dose combination of montelukast plus levocetirizine was found to be effective and safe in treating perennial allergic rhinitis(PAR) and asthma compared with montelukast monotherapy, according to research presented at the CHEST Annual Meeting, held in Texas.
Jong Sook Park and associates conducted a 4 week randomized multicentred double-blind phase 3 study to compare montelukast monotherapy vs combination therapy with montelukast plus levocetirizine in a cohort of patients with perennial allergic rhinitis and mild to moderate asthma.
Read Also:Saline irrigation reduces disease severity in allergic rhinitis
The study participants were randomly assigned to receive montelukast 10 mg/d (n=112) or montelukast 10 mg/d plus levocetirizine 5 mg/d (n=116) for 4 weeks.
The primary efficacy endpoint was mean daytime nasal symptom score (MDNSS). Other efficacy endpoints included mean nighttime nasal symptom score, mean composite symptom score, forced expiratory volume in 1 second (FEV1), forced vital capacity (FVC), FEV1/FVC, overall assessment of allergic rhinitis by both participants and physicians, asthma control test (ACT) score, and frequency of rescue medication use during the treatment period.
The key study findings included:
Compared with montelukast monotherapy, montelukast plus levocetirizine demonstrated a significant reduction in MDNSS.
Regarding all other allergic rhinitis efficacy endpoints, the combination therapy group experienced greater improvements compared with the montelukast monotherapy group.
Similar results were reported with respect to overall assessment scores, as well as FEV1, FVC, FEV1/FVC, and ACT score changes from baseline in the 2 treatment arms.
Read Also:Antihistamines + LTRAs more effective than antihistamines alone in allergic rhinitis
The study concluded that montelukast plus levocetirizine was well tolerated, with a safety profile similar to that reported for montelukast alone and effective in the treatment of PAR and asthma.
Allergic rhinitis, or hay fever, is an allergic response to specific allergens. Pollen is the most common allergen in seasonal allergic rhinitis. Causing symptoms like a runny nose, sneezing, and itchy eyes.
For reference log on to https://journal.chestnet.org/article/S0012-3692(18)32212-8/fulltext