Mitraclip-Mitral valve placation for the treatment of obstructive hypertrophic cardiomyopathy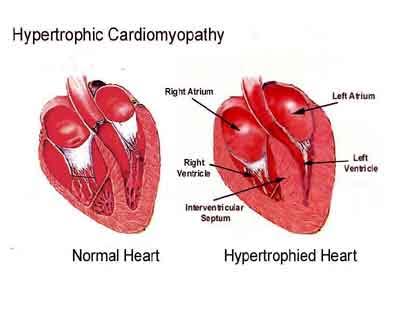 Therapeutic targeting of the mitral valve in individuals with severe heart failure due to obstructive hypertrophic cardiomyopathy (HCM) has attracted interest with the recognition that mitral leaflet elongation and enlargement is common in these patients.
Sorajja and colleagues hypothesized that percutaneous plication of the mitral valve could reduce left ventricular outflow tract (LVOT) obstruction and systolic anterior motion (SAM) of the valve, thereby reducing associated mitral regurgitation (MR) and leading to amelioration of heart failure symptoms.
Six patients (mean age; 5 women) with severe, drug-refractory heart failure symptoms due to obstructive HCM (NYHA functional class III) and judged as not optimal candidates for septal myectomy were referred for percutaneous mitral valve leaflet plication with the transcatheter Mitraclip system.
In 5 patients, the procedure was completed with placement of a single clip in the A2-P2 region of the mitral valve. One patient experienced cardiac tamponade requiring pericardiocentesis, leading to termination of the procedure.
In the 5 treated patients, percutaneous plication resulted in elimination of SAM and a reduction in the LVOT gradient (91 mm Hg vs. 12 mm Hg; p=0.007), left atrial pressure (29 mm Hg vs 20 mm Hg;), and MR grade (3 vs. 0.8). In the 4 patients who underwent measurement, cardiac output was increased .
Over a mean follow-up of 15 months, symptom improvement to NYHA functional class I or II occurred in all patients. The 2 patients with mild symptoms had mean mitral valve gradients ≥4 mm Hg immediately after clip deployment, and 5 mm Hg and 8 mm Hg, respectively, at follow-up, consistent with moderate mitral stenosis, said the investigators.
Follow-up echocardiography showed continued absence of SAM and significant reduction in MR, although high systolic LVOT velocities (i.e., >4 m/s) were evident in 3 of the 5 treated patients.
The investigators concluded that percutaneous mitral valve plication might be effective as a primary therapy for severely symptomatic, obstructive HCM patients. The intervention led to symptom relief via a reduction of SAM and mitral regurgitation. The significance of persistent elevations of LVOT velocities in some patients requires further study, but if deemed effective in further study, mitral valve plication could represent a viable treatment option for patients who are elderly or with unacceptable risk for surgical myectomy.
References
· 1
Sorajja P, Pedersen WA, Bae R, et al (Maron BJ, senior author).
First experience with percutaneous mitral valve plication as primary therapy for symptomatic obstructive hypertrophic cardiomyopathy.
J Am Coll Cardiol. 2016; 67: 2811-8
.
· 2 Smith, T. Example Title Provided. JAMA; 2015; 15(3): 967-969.