Mircera a better treatment option in CKD-related anemia in Kids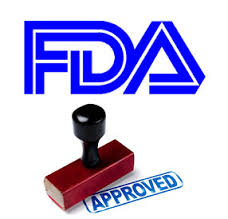 Methoxy polyethylene glycol-epoetin beta (Mircera, Vifor Pharma Inc.)bagged approval from the Food and Drug Administration (FDA) for the treatment of anemia associated with chronic kidney disease (CKD) in pediatric patients 5–17 years of age on hemodialysis who are converting from another erythropoiesis-stimulating agent (ESA) after their hemoglobin level was stabilized with an ESA.
Mircera is also indicated for the treatment of anemia associated with chronic kidney disease (CKD) in adult patients on dialysis and adult patients, not on dialysis.
The drug got its approval based on an open-label, multiple doses, multicenter, dose-finding study in 64 pediatric patients with CKD who were on hemodialysis and who had stable hemoglobin levels while previously receiving another ESA. Patients were administered Mircera intravenously once every 4 weeks for 20 weeks. After the first administration of Mircera, dosage adjustments were permitted to maintain target Hb levels. During the whole study, 33 patients were exposed to Mircera for at least 6 months and 19 were exposed for greater than 15 months.
Patients who received Mircera (at a dose calculated using the recommended conversion factor) had a mean change in hemoglobin concentration from baseline of -0.15g/dL.
The study found that in the Mircera-treated arm showed that 75% of patients maintained hemoglobin values within ± 1g/dL of baseline and 81% maintained hemoglobin values within 10–12g/dL during the evaluation period.
Mircera can cause following adverse reactions:


Increased Mortality, Myocardial Infarction, Stroke, and Thromboembolism


Hypertension


Seizures


Pure Red Cell Aplasia


Serious Allergic Reactions


Severe Cutaneous Reactions


Increased Mortality and/or Tumor Progression in Patients with Cancer


Mircera is formulated as a sterile, preservative-free protein solution for intravenous (adult and pediatric) or subcutaneous (adult only) administration
Mircera is an erythropoietin receptor activator with greater activity in vivo as well as increased half-life, in contrast to erythropoietin. Erythropoietin is produced in the kidney and released into the bloodstream in response to hypoxia. In responding to hypoxia, erythropoietin interacts with erythroid progenitor cells to increase red cell production. Production of endogenous erythropoietin is impaired in patients with CKD and erythropoietin deficiency is the primary cause of their anemia.
Source : press release