Mini-dose glucagon found effective for prevention of post-exercise hypoglycemia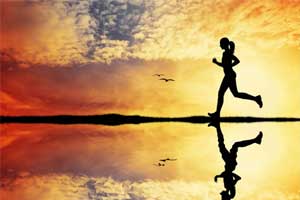 Mini-dose glucagon (MDG) is more effective than insulin reduction for prevention of exercise-induced hypoglycemia, according to a new study published in the journal Diabetes Care.
The study was conducted by Michael R. Rickels, the University of Pennsylvania in Philadelphia, and colleagues to determine whether subcutaneous administration of MDG before exercise could prevent subsequent glucose lowering, and to compare the glycemic response to current approaches for mitigating exercise-associated hypoglycemia.
Patients with type 1 diabetes who do aerobic exercise often experience a drop in blood glucose concentration that can result in hypoglycemia. Current approaches to prevent exercise-induced hypoglycemia include a reduction in insulin dose or ingestion of carbohydrates, but these strategies may still result in hypoglycemia or hyperglycemia.
Glucagon is a peptide hormone that occurs naturally in the body and is used as an emergency medicine when a person with diabetes is experiencing hypoglycemia and is unable to take sugar orally. The effect of glucagon is opposite of the effect of insulin that is it raises blood sugar instead of lowering it.
For the study, the investigators performed a four-session, randomized crossover trial in which 15 adults with type 1 diabetes treated with continuous subcutaneous insulin infusion exercised fasting in the morning at approximately 55 percent VO2max with no intervention (control), 50 percent basal insulin reduction, 40-g oral glucose tablets, or 150-µg subcutaneous MDG.
Key Findings:


During exercise and early recovery from exercise, plasma glucose increased slightly with MDG and decreased with control and insulin reduction, and there was a greater increase with glucose tablets.


Insulin levels were not different among sessions, whereas glucagon increased with MDG administration.


Hypoglycemia (plasma glucose <70 mg/dL) was experienced by six subjects during control, five subjects during insulin reduction, and none with glucose tablets or MDG; five subjects experienced hyperglycemia (plasma glucose ≥250 mg/dL) with glucose tablets and one with MDG.


"MDG may be more effective than insulin reduction for preventing exercise-induced hypoglycemia and may result in less postintervention hyperglycemia than ingestion of carbohydrate," concluded the authors.
Source : With inputs from Diabetes Care