Migraine linked to higher risk for stroke, MI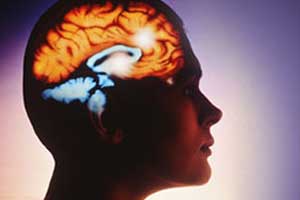 A migraine occurs in 1 in 8 people in the United States (5.6% prevalence in men; 17.1% in women).Studies conducted in the past looking at the association of a migraine with the cardio-cerebrovascular disease have yielded mixed results.Dr.Ahmed N Mahmoud at Department of Medicine, Division of Cardiovascular Medicine, University of Florida, Gainesville, Florida, USA, and colleagues conducted an updated meta-analysis to evaluate the long-term cardiovascular and cerebrovascular outcomes among migraineurs.The researchers found that a migraine—especially a migraine with aura—is tied to increased cardiovascular and cerebrovascular event risk.The study has been published in Journal BMJ Open.
The meta-analysis of cohort studies was performed according to the Preferred Reporting Items for Systematic Reviews and Meta-Analyses guidelines.Data sources for meta-analysis were The MEDLINE, Web of Science and Cochrane Central Register of Controlled Trials databases were searched for relevant articles.
The researchers analyzed a total of 16 cohort studies (18 study records) with 394 942 migraineurs and 757 465 non-migraineurs.The meta-analysis involved 1.1 million people and covered them up to 26 years.The investigators analyzed data for ties to major adverse cardiovascular and cerebrovascular events, stroke (i.e., ischemic, hemorrhagic, nonspecified), MI, and all-cause mortality.
They found that for major adverse cardiovascular and cerebrovascular events, aHR with migraine: 1.42, 95% CI, 1.26-1.60, P<.001.Primary driver was stroke risk (aHR, 1.41; 95% CI, 1.25-1.61, P<.001).Aura increased risk: aHR with aura, 1.56 (95% CI, 1.30-1.87) vs aHR without aura, 1.11 (95% CI, 0.94-1.31; Pinteraction=.01).No sex difference detected.
It was therefore concluded that a Migraine headache was associated with an increased long-term risk of cardiovascular and cerebrovascular events. This effect was due to an increased risk of stroke (both ischaemic and haemorrhagic) and MI. There was a moderate to severe degree of heterogeneity for the outcomes, which was partly explained by the presence of aura.It implies that Patients with a migraine, especially a migraine with aura, need careful monitoring for cardio-cerebrovascular disease and attention to prevention.
Source : With inputs BMJ