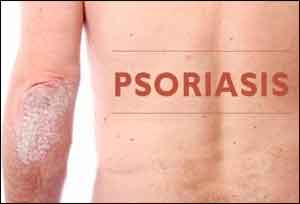 A new study published in the British Journal of Dermatology has found methotrexate to be effective and superior to placebo in patients with moderate‐to‐severe chronic plaque psoriasis.
Warren and his associates conducted a prospective, double‐blind, randomized (3: 1), placebo‐controlled study to assess the effect of an intensified dosing schedule of subcutaneous methotrexate in patients with chronic plaque psoriasis.
The trial involved a total of 120 methotrexate-naive adults with active plaque psoriasis patients who were randomized to receive 16 weeks of subcutaneous injections of either methotrexate 17.5 mg per week or placebo. Methotrexate doses could be escalated to 22.5 mg per week after 8 weeks if patients did not achieve ≥50% improvement in Psoriasis Area and Severity Index (PASI) score. All patients received folic acid 5 mg per week. The primary outcome was the proportion of patients reaching PASI 75 at week 16.
The study found that PASI 75 was achieved in 41% of patients receiving methotrexate vs. 10% of patients receiving placebo at week 16. Subcutaneous methotrexate was generally well tolerated, with no serious adverse events related to this treatment over the 52‐week study.
Read Also: Certolizumab Pegol for the Treatment of Chronic Plaque Psoriasis-Phase 3 Trial Report
Other analyses and skin biopsies at baseline and week 16 showed that methotrexate clinical effects were mediated by decreases in CD3+ lymphocytes and T helper 17 cell-mediated cytokine transcription.
The study concluded that the 52‐week risk-benefit profile of subcutaneous methotrexate is favorable in patients with psoriasis.
Psoriasis vulgaris is the most common form and affects 85%–90% of people with psoriasis. Psoriasis is a long-lasting autoimmune disease characterized by patches of abnormal skin. These skin patches are typically red, dry, itchy, and scaly. Psoriasis varies in severity from small, localized patches to complete body coverage.

For reference log on to https://doi.org/10.1111/bjd.16424