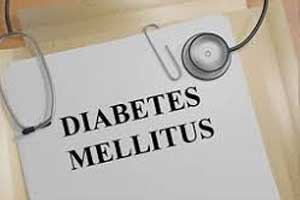 Development of hypertension in patients with type 2 diabetes mellitus may be prevented by use of Metformin, according to a study published in the Journal of the American Heart Association(JAHA).
Hypertension is a common comorbidity link with diabetes mellitus and is the most important risk factor for ischemic heart disease. Hypertension may lead to stroke, peripheral artery disease and non‐cancer‐related deaths in patients with diabetes mellitus.
Chin‐Hsiao Tseng and his associates conducted a study to investigate whether metformin use may reduce hypertension risk in patients with type 2 diabetes mellitus.
The study included newly diagnosed patients with type 2 diabetes mellitus. Hypertension was defined either by a diagnosis or by a diagnosis plus the use of angiotensin-converting enzyme inhibitors/angiotensin receptor blockers and/or calcium channel blockers.
The study found that when hypertension was defined by a diagnosis, 2261 never users and 1908 ever users developed hypertension. The overall hazard ratio was 0.724 and the hazard ratios for the first (<2.0 months), second (2.0–13.0 months) and third (>13.0 months) tertiles of cumulative duration were 0.820, 0.692  and 0.687 respectively.
Read Also: Continue Metformin-Switching to sulfonylureas risky in diabetes : BMJ
The investigators gave a probable explanation for such beneficial effects of Metformin that it protects the cardiovascular system from oxidative stress and inflammation via 5′‐adenosine monophosphate‐activated protein kinase‐dependent‐ and ‐independent pathways and clinical trials supported an antiatherogenic effect of metformin. Metformin inhibits the formation of advanced glycation end products attenuates glucose‐induced endothelial dysfunction, and increases nitric oxide production and improves angiogenic functions.
According to the authors, limitations include lack of measurement data of confounders like biochemistry, anthropometric factors, cigarette smoking, alcohol drinking, lifestyle, physical activity, nutritional status, salt intake, family history, and genetic parameters.
The researchers concluded that population‐based retrospective cohort study supported that metformin may prevent the development of hypertension in patients with type 2 diabetes mellitus. However, the authors warranted a more extensive investigation to confirm its preventive role in hypertension.
For more reference log on   http://jaha.ahajournals.org/content/7/13/e008860#sec-11