Metformin controls blood sugar and delays progression of diabetes upto 15 years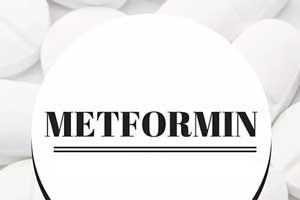 Metformin controls blood sugar and delays progression of prediabetes to diabetes upto 15 years.
A recent study published in the journal Diabetes Care has found that metformin prolongs the development of diabetes over 15 years. The subjects that benefited most from metformin included those with higher baseline fasting blood sugar or HbA1c and women with a history of gestational diabetes mellitus (GDM).
These are the findings of over 15 years follow up of the participants in the landmark Diabetes Prevention Program (DPP) and its follow-up, the Diabetes Prevention Program Outcomes Study (DPPOS).
The use of metformin for diabetes prevention requires a careful balance of benefits and risks. The American Diabetes Association (ADA) has recommended that metformin therapy for prevention of type 2 diabetes should be considered in those with prediabetes, especially for those with BMI ≥35 kg/m2, those aged <60 years, women with prior gestational diabetes mellitus, and/or those with rising A1C despite lifestyle intervention.
David M. Nathan, director of the Diabetes Center at Massachusetts General Hospital, Boston, and colleagues conducted this study to examine the effects of metformin on diabetes prevention and the subgroups that benefited most over 15 years in the DPP and its follow-up, the DPPOS.
In the original DPP trial, 3234 participants aged 25 years or older at high risk for type 2 diabetes were randomized to intensive lifestyle modification, metformin, or placebo. Of those, 1073 participants received metformin 850 mg twice daily and 1082 received masked placebo.
After DPP ended in 2001, all participants were offered a lower-intensity group version of the lifestyle intervention and those who had been randomized to metformin continued to take it during the observational follow-up, the Diabetes Prevention Program Outcomes Study (DPPOS).
All participants who develop diabetes during the DPPOS were referred back to their personal physicians, and many of those patients were again prescribed metformin.
Key findings of the study include:


Over the 15-year follow-up, the incidence of diabetes development was 17% lower among those in the original metformin group compared with the placebo group (hazard ratio, 0.83), with a rate difference of 21.25 cases/100 person-years, and the diagnosis was based on a fasting and/or 2-hour glucose tolerance test.


When HbA1c was used for diagnosis, metformin was associated with a 36% relative risk reduction (hazard ratio, 0.64) and an absolute rate difference of 21.67 cases/100 person-years (all statistically significant.)


The effect of metformin versus placebo didn't differ among those with baseline HbA1c below 6%.


Among those with HbA1c 6.0% to 6.4%, metformin prevented significantly more cases of diabetes compared with those with an HbA1c below 6%.


And for women with a history of GDM, there was a significant 41% reduction in diabetes development with metformin versus placebo. This relationship was even stronger by absolute rate difference (–4.57 vs –0.38/100 person-years, respectively)


For parous women without a history of GDM the 6% difference between metformin and placebo wasn't significant (HR, 0.94).


No major differences in metformin's effect were seen by body mass index (BMI), and the benefit of metformin was lower in older age groups.


The diabetes prevention benefit of metformin was seen in both relative and absolute risk reduction and regardless of whether the diagnosis was made by oral glucose tolerance testing, fasting blood glucose, or HbA1c (which was analyzed post-hoc as HbA1c wasn't recommended for diagnosing diabetes when DPP started).
"Regardless of the means by which diabetes is diagnosed, the long-term effects of metformin on diabetes development in DPP/DPPOS suggest that metformin remains effective in this cohort," concluded the authors, adding that "The conclusions regarding HbA1cmust be considered carefully, as our original eligibility and diabetes development criteria were based on glucose and not HbA1c criteria."
Source : With inputs from Diabetes Care