Metformin increases dementia risk in elderly with Diabetes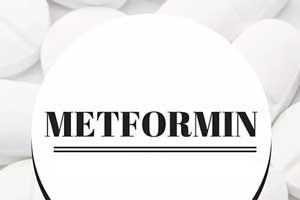 A new research has found that the use of metformin may be associated with an increased risk for dementia in older African Americans with diabetes. This research was presented at the 2018 Alzheimer's Association International Conference, held July 22-26, 2018 in Chicago, Illinois.
There have been conflicting findings in the past when one study even suggested that Metformin may be neuroprotective and its exposure longer than 2 years lead to a significant reduction in neurodegenerative diseases. Other studies in past have shown that metformin may increase the risk for neurodegenerative disease in patients with type 2 diabetes mellitus (T2DM) and outcome risks increased progressively with a higher dosage and longer duration of treatment.
The study conducted by Dr.Murray and colleagues included 953 African American participants with a mean age of 74.6 and who were 69.6% female. Participants in this study were part of the Indianapolis-Ibadan Dementia Project that took place from 1992 to 2011 and were assessed for dementia every second or third year during follow-up. No individuals with a dementia diagnosis at baseline were included in the study. The participants' electronic medical records were utilized to assess the use of metformin. The relationship between use of metformin and time to dementia was evaluated using Cox proportional hazard models, with adjustments made for demographic characteristics, APOE ε4 carrier status, and comorbidities.
In all, 150participants used metformin out of which 87 individuals developed dementia during follow up. After adjustments for gender, body mass index, age, education, and APOE ε4 status, it was concluded that the use of metformin was linked with a greater risk for incident dementia.
The study researchers concluded that "[there] was a significant association between metformin use and increased risk of incident dementia in African American participants with diabetes. Further research is needed to determine the factors underlying this association."
For further reference log on to :
Murray MD, Hendrie HC, Xu C, Teal E, Callahan CM, Gao S. The association between metformin and incident dementia in a cohort of African Americans with diabetes. Presented at: 2018 Alzheimer's Association International Conference. July 22-26, 2018; Chicago, IL. Abstract 25542.
Source : Press Release