Metformin decreases risk of colorectal cancer in diabetic men : Study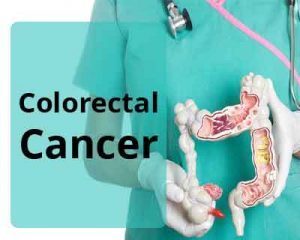 Long-term use of metformin is associated with a decreased colorectal cancer risk in men with diabetes, suggests a cohort study published in the journal Cancer Epidemiology, Biomarkers & Prevention.
The study was conducted by Assiamira Ferrara, a research scientist at Division of Research, Kaiser Permanente Northern California, Oakland, California, and colleagues to reexamine the association between metformin use and risk of colorectal cancer.
Metformin is the first-line treatment for type 2 diabetes patients, and in some cases is prescribed to those with type 1 diabetes. The drug helps to lower insulin resistance, lower blood glucose levels, and has also been linked with lowering the risk of certain cancers.
In this retrospective study, scientists reviewed participants in the Kaiser Permanente Northern California Diabetes Registry between 1994-1996. Participants had to be aged 40 years or older to qualify for the review, and take at least one diabetes medication.
After screening, a total of 47,351 individuals were included in the final cohort, 21,524 of whom took metformin during follow-up.
Key Findings:


Long-term use (≥5.0 years) appeared to be associated with reduced risk of colorectal cancer in the full population, among current users, and in men (HR, 0.65; 95% CI, 0.45–0.94) but not in women.


No association was observed between ever use of metformin and colorectal cancer risk and there was no consistent pattern of decreasing risk with increasing total duration, dose, or recency of use.


Higher cumulative doses of metformin were associated with reduced risk.


In initial users of sulfonylureas, switching to or adding metformin was also associated with decreased colorectal cancer risk.


Overall, with both genders and confounding factors taken into account, there was a reduction in risk bit not to a degree of statistical significance.


Writing about diabetes types among the participants, the authors wrote: "It was not possible to differentiate patients with type 2 versus type 1 diabetes and so eligibility was restricted to patients' age."
Because only an association was observed, it cannot be stated that metformin reduces the risk of colorectal cancer. The researchers concluded that future cohorts will need to be examined to confirm if this association persists.
They added: "The observed sex difference in the association between long-term use of metformin and reduced colorectal cancer risk remains unexplained and may merit further investigation."
Based on the study, the authors concluded that an inverse association between long-term use of metformin and colorectal cancer risk. Findings, especially the risk reduction among men, need to be confirmed in large, well-conducted studies.
For further information click on the link:
10.1158/1055-9965
Source : With inputs from CEBP