................................ Advertisement ................................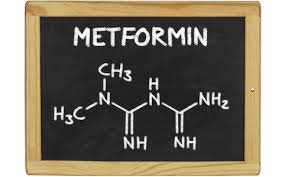 According to an estimate more than 1 million patients in the United States with type 2 diabetes mellitus and mild-to-moderate kidney disease do not receive guideline-directed therapy with metformin. The FDA  has also cautioned against starting metformin at eGFRs below 45 to prevent risk of acidosis in patients with chronic kidney disease.Researchers in a new study have found out that Metformin can be used in CKD patients with eGFRs as low as 30 .
Benjamin Lazarus and colleagues carried out a Community-Based Cohort Study to find out whether metformin use increases the risk of acidosis in patients with chronic kidney disease and quantify its  association  with acidosis across the range of estimated glomerular filtration rate (eGFR).The researchers found that "Cautious use" of metformin in type 2 diabetes should be possible among patients with estimated glomerular filtration rates (eGFRs) as low as 30 mL/min/1.73 m2.The study appears in  JAMA Internal Medicine.
Researchers carried out study in more than 150,000 patients with type 2 diabetes in two large retrospective cohorts . The  episodes of acidosis among patients on metformin versus those on other therapies were counted . The subjects' eGFRs were estimated on the basis of creatinine levels.
................................ Advertisement ................................
The researchers found that risks for hospitalized acidosis events did not differ between groups, except for those on metformin having an eGFR of less than 30 .
The authors concluded thay metformin use was associated with acidosis only at eGFR less than 30 mL/min/1.73 m2. The results support its cautious use  in patients with type 2 diabetes and eGFR of at least 30 mL/min/1.73 m2.
................................ Advertisement ................................
However even citing its tolerability for most patients and its low cost, the experts advise that the FDA's recommendation should be discussed with patients with eGFRs in the 30-to-45 range. It is also  suggested that repeated creatinine measurements and monitoring for symptoms of worsening renal function.
For further reference log on to :
JAMA Intern Med. Published online June 4, 2018. doi:10.1001/jamainternmed.2018.0292
Dr Kamal Kant Kohli-MBBS, DTCD- a chest specialist with more than 30 years of practice and a flair for writing clinical articles, Dr Kamal Kant Kohli joined Medical Dialogues as an Editor-in-Chief for the Speciality Medical Dialogues section. Besides writing articles, as an editor, he proofreads and verifies all the medical content published on Medical Dialogues including those coming from journals, studies,medical conferences,guidelines etc.
Before Joining Medical Dialogues, he has served at important positions in the medical industry in India including as the Hony. Secretary of the Delhi Medical Association as well as the chairman of Anti-Quackery Committee in Delhi and worked with other Medical Councils in India. Email: editorial@medicaldialogues.in. Contact no. 011-43720751
To know about our editorial team click here
................................ Advertisement ................................