Metformin and insulin ineffective in children with type 2 diabetes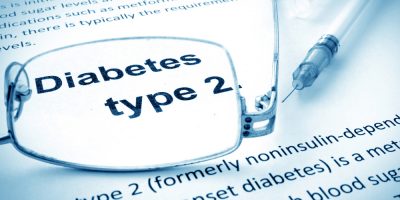 Treatment with neither 3 months of insulin followed by 9 months of metformin nor 12 months of metformin alone was effective in treating children with recently diagnosed type 2 diabetes, finds a new study. The study published in the journal Diabetes Care finds that the medications did not halt the decline of insulin production.
Sonia Caprio, Department of Pediatric Endocrinology, Yale School of Medicine, New Haven, Connecticut, and colleagues conducted The RISE Pediatric Medication Study to compare two approaches—glargine followed by metformin with metformin alone—in preserving or improving β-cell function in youth with impaired glucose tolerance (IGT) or recently diagnosed T2D during and after therapy withdrawal.
The prevalence of pediatric type 2 diabetes is increasing worldwide, and researchers are striving for ways to lessen insulin resistance and prevent beta cell dysfunction.
In adults, insulin resistance can be reversed through eating a healthy, real food diet, and as evidenced by our Low Carb Program users are able to come off diabetes medication and put the condition into remission.
While some studies have shown low carb diets for children with diabetes can lead to weight loss and improved blood sugar control, there is a lack of clinical studies into low carb eating and children.
Read Also: Children who sleep an hour less at higher risk of type 2 diabetes, says study
Metformin is a first-line treatment in type 2 diabetes, helping to lower blood sugar levels, while Lantus (glargine) insulin may be used among those who've struggled to control their blood sugar through diet, lifestyle changes, and other medication.
In this new trial, the researchers recruited 91 overweight or obese children aged 10-19 who either had T2D or IGT. They were then randomized to injections of Lantus (glargine) insulin for three months followed by metformin for three months or metformin for a year.
During the 15-month study period, blood sugar levels and beta-cell function were monitored by researchers. Neither treatment slowed or stopped type 2 diabetes progression in either group, and beta cell deterioration continued despite the treatments.
The researchers hypothesized the lack of effectiveness may be due to the more aggressive nature of type 2 diabetes in youth. She added that newer medications that target insulin resistance in youth may be required.
"In youth with IGT or recently diagnosed type 2 diabetes, neither 3 months of glargine followed by 9 months of metformin nor 12 months of metformin alone halted the progressive deterioration of β-cell function. Alternate approaches to preserve β-cell function in youth are needed," concluded the authors.
For more information follow the link:
https://doi.org/10.2337/dc18-0787
Source : With inputs from Diabetes Care