Metformin, a preferred alternative for gestational diabetes !!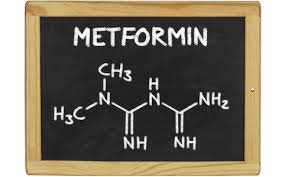 Worldwide, gestational diabetes affects 15% of pregnancies. The prevalence of gestational diabetes mellitus (GDM) is increasing globally and needs to be controlled properly to avert adverse perinatal outcomes. It is recommended in patients with gestational diabetes to initiate diet therapy and if this is not adequate, insulin is the next treatment modality. While insulin is the preferred drug therapy to manage gestational diabetes in the majority of women, it may not always be the best option for all women.
In a prospective, non-randomised study Singh N et al. evaluated role of Metformin an orally effective hypoglycaemic agent in gestational diabetes.
Insulin has been mainstay of treatment of gestational diabetes over decades, but cost and parenteral mode of administration has been prohibitive for many a patients. This study evaluated the safety and efficacy of metformin in pregnant women with GDM.
In this prospective, non-randomised study, 233 women with GDM were included. The blood sugar levels were monitored and development of maternal or foetal complications were recorded.
Of the 233 women with GDM, 64 (28.7%) required metformin therapy. Of these women, 60 (93.8%) achieved blood sugar control with metformin, whereas 3 (4.7%) women failed. Caesarean section rate was 54% and 15.6% neonates were large for gestational age. Minor gastrointestinal side effects were reported in 2 (3.1%) women and got resolved with time. No episodes of hypoglycaemia and perinatal mortality was reported.
It was therefore concluded that metformin may be used as a safe and effective oral hypoglycaemic agent in women with GDM, especially in low-resource settings where cost, storage, and compliance are logistic issues. Further long-term follow-up studies are required to confirm this finding.
References
Singh N, Madhu M, Vanamail P, Malik N, Kumar S. Efficacy of metformin in improving glycaemic control & perinatal outcome in gestational diabetes mellitus: A non-randomized study. Indian J Med Res. 2017;145(5):623-628. doi: 10.4103/ijmr.IJMR_1358_15. PMID: 28948952