Metabolic acidosis adversely affects Cognitive functions in CKD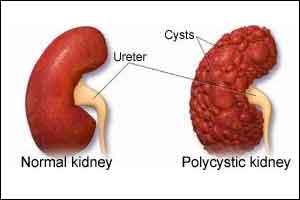 Metabolic acidosis is commonly associated with chronic kidney disease (CKD). As the glomerular filtration rate (GFR) falls, the acid excretion starts getting affected, with a decrease in ammonium generation leading to increasing retention of hydrogen ions, manifesting as metabolic acidosis. Metabolic acidosis is less common in early stages of CKD (about 5% in stage 1) as compared to up to 25% prevalence in later stages of CKD. Chronic metabolic acidosis affects complex neural pathways in the brain, increasing neural excitation and impairment of cerebral autoregulation. There is a growing body of evidence that acidosis affects neurons and their function, by causing regional lactic acidosis leading to toxic insults and cerebral ischemia.
In the study published by Dobre et al last month in the Clinical Journal of American Society of Nephrology, looks at the effect of serum bicarbonate levels on cognitive function in patients with and without CKD. This study comes from the SPRINT-MIND (Systolic Blood Pressure Intervention Trial Memory and Cognition in Decreased Hypertension) trial investigators, where they measured five cognitive summary scores (which included global cognitive function, executive function, memory, attention and language) in 2853 participants. SPRINT study is a multicenter trial that examined the effect of blood pressure in patients with and without CKD. In this manuscript, they examined a subset of this trial's patients who had undergone extensive cognitive testing. They report that the cognitive functions (global and executive function) were positively associated with serum bicarbonate levels. With each drop by 1 mEq/L of serum bicarbonate levels had a similar association with global cognitive and executive function, as 4.3 and 5.4 months older, respectively. There was no significant correlation between acidosis and memory, attention, and language. These findings were independent of albuminuria, GFR, usual cerebrovascular risk (age, HTN, cardiac disease).
This study reflects light on possible mechanisms behind cognitive dysfunction in patients with CKD. However, it is limited by the fact that it is an observational study. We still do not know if correction of acidosis reverses or delays the progression of cognitive impairment or not. Prospective studies are needed to answer this question more accurately which may help in understanding neural impairment in patients with CKD. In conclusion, this study shows a temporal relation between acidosis and cognitive impairment, thereby adding this to the list of areas that chronic metabolic acidosis affects in CKD population.
Dr. Deepika Jain
The author is MD(Nephrologist) and is a nephrology specialist in Jersey City. She is a member Editorial Board, Nephrology at Specialty Medical Dialogues.
For more details click on the link :
http://cjasn.asnjournals.org/content/13/4/596.abstract?keytype2=tf_ipsecsha&ijkey=84a5e9e5b3405104765a6715e5c4b5953dc36f1d
Source : cjasn