Men's underwear choices may affect their semen quality, one of the largest study suggests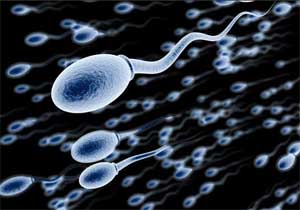 Men's underwear choices may affect their semen quality and sperm count, one of the largest study suggests.
Men who wear boxers have significantly higher sperm concentrations and higher total sperm count than men who wear tighter fitting underwear, according to a new study recently published in the Journal of Human Reproduction.
Investigators have found that men who wear boxers have 25 per cent higher sperm concentrations and 17 per cent higher sperm counts than those who wear briefs. As per the study report boxer shorts-wearing men had 14% lower levels of follicle-stimulating hormone (FSH), compared to men who most frequently wore briefs, "bikinis" (very brief briefs), "jockeys" (underwear that finishes just above the knee) or other tight-fitting underwear.
FSH hormone stimulates the cells that produce sperm. Wearing tight underwear generates heat and increases the temperature which injures the man's sperm production machinery. The brain follows a compensatory mechanism and responds by signaling the production of more FSH to rectify the situation. As a result, despite having higher levels of FSH, the quality of sperm is poor.
Dr. Lidia Mínguez Alarcnon and associates conducted a study to assess how choices of underwear affect the key regulator of sexual development and reproduction, the hypothalamic-pituitary-gonadal axis.
Read Also: Regular consumption of nuts improves sperm Quality-Study
The researchers recruited the male partners of couples who were seeking infertility aged between 18 and 56, had an average body mass index (BMI) of 26, and had not undergone vasectomies. A sample of semen and blood was collected and they answered a questionnaire that asked about the style of underwear they wore most frequently in the preceding three months.
Among the 656 men, 53% (345) reported that they usually wore boxer shorts. They tended to be younger, slimmer and more likely to take hot baths or Jacuzzis than the men who wore other, more tightly fitting underwear.
The study found that men who primarily wore boxer shorts had a statistically significant 25% higher sperm concentration, 17% higher total sperm count, 33% more swimming sperm in a single ejaculate and 14% lower FSH levels than men who did not usually wear boxers. However, there were no significant differences in other reproductive hormones or damage to the DNA of the sperm.
Dr. Mínguez-Alarcón said: "An important strength of this study is that we were able to investigate the potential relationship between the type of underwear worn and indicators of testicular function such as reproductive hormone levels and DNA damage, which were missing in all previous studies on the topic. Because of this, we were able to find a potential compensatory mechanism whereby decreased sperm production relating to the type of underwear signals to the hypothalamus to increase secretion of gonadotropin, a hormone that acts on the testes and that is reflected by the increased levels of FSH, to try to increase sperm production. This hypothesis requires confirmation by further research."
Experts, however, refrained from making a flat-out recommendation for men to switch to boxers since low sperm counts don't always mean low fertility, especially since sperm counts are highly variable.
Source : with inputs from the Journal of Human Reproduction