Menopause before 45 increases risk of Diabetes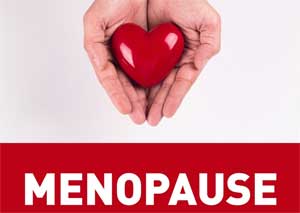 Women having early menopause before the age of 45, or experience premature ovarian failure (menopause before age 40), are at an increased risk of developing type 2 DM than women with normal, natural menopause, according to the findings of a large meta-analysis presented at the European Association for the Study of Diabetes (EASD) Annual Meeting in Berlin, Germany.
Low levels of estrogen after the menopause have been linked to impaired glucose metabolism, high blood sugar levels, and increased appetite and body fat. Previous studies have not provided clear evidence whether age at menopause is associated with type 2 diabetes risk.
According to the analysis, women had 15% higher odds of developing type 2 diabetes when menopause began before age 45, relative to those with a natural menopause onset at age 45-55 years of age.
Dr. Panagiotis Anagnostis from and colleagues did a systematic review and meta-analysis of observational studies examining the effects of early menopause and premature ovarian failure on the risk of type 2 diabetes up to the end of January 2018.
Read Also: Use of oral contraceptives linked to diabetes after menopause
Using statistical modeling the researchers compensated for the effects of publication bias, as well as confounding factors such as age, body mass index (BMI), smoking status, level of physical activity, race, type of menopause (surgical or natural) and use of HRT.
The systematic review included the analysis of data from 13 studies involving 191,762 postmenopausal women and 21,664 cases of diabetes.
The investigators found that women who reached menopause before age 40 were 50% more likely to develop type 2 diabetes than those with normal, natural menopause between the ages of 45 and 55 years. Similarly, women whose fertility came to an end before age 45 were 15% more likely to become diabetic than women with normal onset menopause.
Similar associations emerged when women with early menopause and premature ovarian failure were compared with those who reached menopause at age 45 years or older.
Read Also: Pasta & Rice prepone onset of Menopause : Study
"This is the first meta-analysis to show that both early menopause and premature ovarian failure are linked with increased risk of type 2 diabetes", says Dr. Anagnostis.
The author recommended that women who experience early menopause should be especially vigilant about eating healthily and exercising to help reduce their risk of developing diabetes."