Menopausal hormone therapy lowers risk of knee osteoarthritis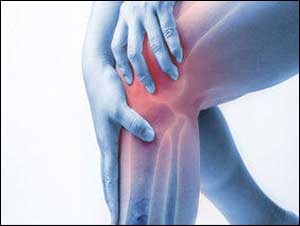 KOREA: Menopausal hormone therapy is associated with a decreased risk of knee osteoarthritis (OA) is menopausal women, according to a recent study published in the journal Menopause.
Women going through menopause take menopausal hormone therapy (MHT) or hormone replacement therapy (HRT) which contains estrogen to offset menopausal symptoms such as hot flushes, night sweats, sleep disturbances, mood swings, and reduced sex drive.
Osteoarthritis is the most common form of arthritis in the knee which has become one of the leading causes of disability in older adults. Presently there is no cure for knee osteoarthritis besides knee replacement.
The incidence of osteoarthritis increases after menopause and is attributed to hormonal changes in women. Estrogen deficiency is known to affect the development of OA, and menopausal hormone therapy (MHT) is suggested to be related to OA development. However, the relationship between knee OA and MHT remains controversial.
Also Read: Patients with radiographic knee osteoarthritis at increased death risk
Jae Hyun Jung, Korea University College of Medicine, Inchon-ro, Seongbuk-gu, Seoul, Korea, and colleagues investigated the association between knee OA prevalence and MHT using large-scale national data.
For the purpose, the researchers collected data from the Korea National Health and Nutrition Examination Survey (2009-2012) of 4,766 postmenopausal women. HT was defined as regular hormone medication for ≥1 year, and demographic and lifestyle variables were compared between the MHT and non-MHT groups. Knee OA was defined according to symptoms and radiographic findings.
Also Read: Most appropriate pain therapy in knee osteoarthritis- check it out
In the multiple logistic regression models, the OA odds ratio was 0.70 for the MHT group (95% confidence interval 0.50-0.99), compared with the non-MHT group.
"The prevalence of knee OA was lower in participants with MHT than in those without MHT," concluded the authors.
For detailed study log on to doi: 10.1097/GME.0000000000001280