Men with CVD receiving prostate cancer therapy have increased mortality risk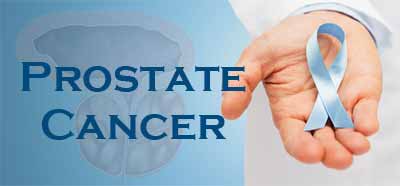 USA: Administration of oral prostate cancer therapy (abiraterone acetate and enzalutamide), increases mortality risk in older men (≥65 yr) with cardiovascular disease (CVD), finds a recent study in the journal European Urology. Mortality associated with CVDs did not depend on having received AA versus ENZ.
The study implies that for patients with CVD receiving prostate cancer therapy, the risk of adverse event outweighs the benefit of slowing down cancer progression. Pre-existing CVDs should, therefore, be evaluated in the process of making treatment decisions and monitoring potential side effects in patients receiving therapy for prostate cancer.
Elderly patients with advanced prostate cancer and CVD are often excluded from clinical trials of abiraterone acetate (AA) or enzalutamide (ENZ). This results in the availability of little data on the effects of these medications on vulnerable patients.
Grace Lu-Yao, Sidney Kimmel Cancer Center at Jefferson, Philadelphia, PA, USA, and colleagues conducted this retrospective, population-based study to assess the short-term outcomes of AA and ENZ in patients with pre-existing CVDs.
For the purpose, the researchers used the SEER database to analyze 3,876 older men with advanced prostate cancer treated with abiraterone acetate (n = 2,845) or enzalutamide (n = 1,031). Two-thirds of the men (67%) had at least one pre-existing CVD condition. All-cause mortality by 6 months served as the primary endpoint.
Also Read: Androgen deprivation therapy for prostate cancer increases risk of Alzheimer disease and dementia
Key findings include:


Compared with those without pre-existing CVDs, having one to two pre-existing CVDs was associated with 16% higher 6-month mortality, and the risk increased further among those having three or more CVDs.


Men with three or more pre-existing cardiovascular disease conditions had a 56% increased risk for 6-month mortality.


Most of the differences in survival of patients with pre-existing CVD condition occurred within the first 6 months of treatment.


There were no significant differences in hospitalization rates between the drugs among patients who had received chemotherapy.


Post-chemotherapy patients with one or two CVD conditions had a 43% higher hospitalization rate compared with patients who did not have a CVD condition.


Also Read: Vasectomy increases prostate cancer risk in men
"It is recommended that a multidisciplinary team, including a cardiologist, evaluate patients having pre-existing CVDs in the process of making treatment decisions and monitoring potential side effects," concluded the authors.
To read the complete study
https://doi.org/10.1016/j.eururo.2019.07.031