Melatonin better option than Zolpidem for hospital-related insomnia: Study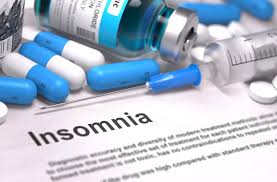 The sleep patterns of patients during hospitalizations may be significantly disrupted leading to insomnia. Despite attempts to control environmental factors, deliriogenic medications are often prescribed for the management of hospital-related insomnia.
Researchers at the Department of Pharmacy, Robert Wood Johnson University Hospital Somerset, Somerville and at Department of Pharmacy Services, UC Davis Medical Center, Sacramento, USA conducted a study to compare patient-perceived effectiveness of zolpidem versus melatonin in insomnia in hospitalized patients.
The researchers found that Melatonin was as effective as zolpidem for treating hospital-related insomnia. The results have been published in the Journal of Pharmacy Practice.
The authors aimed to compare the efficacy of zolpidem to melatonin in the treatment of hospital-related insomnia in a single-centre, prospective, cross-sectional cohort study. Patients included in the study were ≥18 years old, received melatonin or zolpidem as a sleep aid the night prior to completing a sleep assessment questionnaire, had no acute psychological issues, and had no history of substance abuse.
The primary endpoint of the study was the score obtained from the sleep effectiveness domain in the Verran and Snyder-Halpem (VSH) sleep scale with responses. Secondary endpoints included scores obtained from the sleep disturbance and sleep supplementation domains in the VSH as well as adverse drug events.
A total of 100 patients met the inclusion criteria. Results of the study showed sleep effectiveness, sleep disturbance, and sleep supplementation to be similar for patients who received melatonin compared with those who received zolpidem.
Both melatonin and zolpidem were well tolerated with grogginess and headache as the only reported adverse effects. Melatonin demonstrated no significant difference in patient-perceived sleep effectiveness, disturbance, supplementation, or adverse effects when compared to zolpidem.
Although additional trials are needed to confirm these results, the study authors concluded that "melatonin may be a more favourable option as it is not associated with serious adverse drug effects."
For more details click on the link:
https://doi.org/10.1177/0897190019851888
Source : Journal of Pharmacy Practice