Meditation an effective therapy in post trauma stress in elderly : Lancet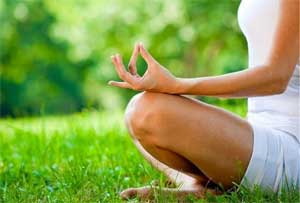 In a trial of 203 US veterans with PTSD, it has been found that Transcendental meditation might help decrease the severity of post-traumatic stress disorder (PTSD).TM is effortless thinking of a mantra, without concentration or contemplation, to produce a settled, psychophysiological state of restful alertness. The findings of the trial have been published in The Lancet Psychiatry.
Dr Sanford Nidich at Maharishi University of Management Research Institute, Fairfield, USA and colleagues had conducted a randomised controlled trial to compare the non-trauma-focused practice of Transcendental Meditation (TM) with prolonged exposure therapy (PE).
Post-traumatic stress disorder (PTSD) is a complex and difficult-to-treat disorder, affecting 10–20% of military veterans. Previous research has raised the question of whether a non-trauma-focused treatment can be as effective as trauma exposure therapy in reducing PTSD symptoms.
The researchers conducted a randomised controlled trial at the Department of Veterans Affairs San Diego Healthcare System in CA, USA. In all 203 veterans with a current diagnosis of PTSD resulting from active military service were randomly assigned to a TM or PE group, or an active control group of HE, using stratified block randomisation. The subjects were provided 12 sessions over 12 weeks, with daily home practice. TM and HE were mainly given in a group setting and PE was given individually. The primary outcome was changed in PTSD symptom severity over 3 months, assessed by the Clinician-Administered PTSD Scale (CAPS).
It was found that Transcendental meditation, TM was just as effective in reducing symptoms as prolonged exposure therapy (the most commonly used psychotherapy), and better than health education classes. In addition, the drop-out rates were not significantly different among the three groups. It was significantly non-inferior to PE on a change in CAPS score from baseline to 3-month post-test. In standard superiority comparisons, significant reductions in CAPS scores were found for TM versus PTSD HE. 61% of those receiving Transcendental meditation, TM, 42% of those receiving PE, prolonged exposure therapy, and 32% of those receiving health education, HE showed clinically significant improvements on the CAPS score.
The researchers concluded that a non-trauma-focused-therapy, TM, might be a viable option for decreasing the severity of PTSD symptoms in veterans and represents an efficacious alternative for veterans who prefer not to receive or who do not respond to traditional exposure-based treatments of PTSD.
Current evidence-based treatments for PTSD include cognitive behavioural therapy, group therapy, medication and trauma-based psychotherapy, or a combination. The findings might offer a new non-trauma focused treatment for veterans that may be a helpful addition to other available treatments such as medication, although longer-term follow up, and larger, multi-site trials are needed to confirm these findings.
"PTSD is a serious and disabling condition, affecting an estimated 14% of US veterans deployed in or returning from combat in Afghanistan and Iraq," says Dr Sanford Nidich, Maharishi University of Management Research Institute, USA. "PTSD harms veterans' mental, physical, and financial well-being, and there is also growing evidence of links between PTSD and cardiovascular health, occupational functioning, metabolic function, and possibly even dementia risk. Our findings indicate the feasibility and efficacy of transcendental meditation as a potential therapy for veterans with PTSD and encourage future research to explore the durability of the benefits and applications to other populations with PTSD."
For further reference log on to :
DOI:
https://doi.org/10.1016/S2215-0366(18)30384-5