Medication to delay or prevent type 1 diabetes receives EMA'S priority designation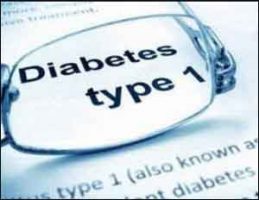 PRV-031 (teplizumab) has received Priority Medicines (PRIME) designation by the European Medicines Agency (EMA). The drug can prevent or delay the onset of type 1 diabetes in individuals at risk of developing the disease.
The designation will ensure that the drug gets prioritised by benefiting from an accelerated evaluation and review process as well as enhanced interactions and dialogue. EMA awards PRIME designation to the promising medicines that demonstrate the potential to address substantial unmet medical need based on clinical data.
The drug is developed by the biopharmaceutical company Provention Bio. It works by attaching itself to the pro-inflammatory T cell co-receptor CD3, which in turn prevents them from activating the T cells that attack and kill the pancreas' beta cells.
Read Also: Oral semaglutide bests empagliflozin in reducing weight and HbA1c in diabetes
"We are very pleased the EMA recognizes the transformative potential of PRV-031 and has granted this groundbreaking therapy PRIME designation", said Ashleigh Palmer CEO, Provention Bio in the company's press release. "Following on the heels of Breakthrough Therapy Designation from the FDA in August, EMA PRIME further validates the rationale for PRV-031 to prevent or delay the onset of clinical T1D in at-risk subjects.
The PRIME designation was awarded on the basis of phase 2 clinical trial that featured 76 patients at risk of developing type 1 diabetes.
The trial demonstrated that a single 14-day course of PRV-031 significantly delayed the onset of T1D, as compared to placebo, by a clinically-relevant median of at least 2 years in children and adults at high risk of developing clinical T1D.
Read Also: Vaccination against rotavirus may prevent type 1 diabetes in some children: PLOS Pathogens
About PRV-031 (Teplizumab)
PRV-031, also known as teplizumab, is an anti-CD3 monoclonal antibody (mAb), which is being developed for the interception and prevention of type 1 diabetes (T1D). The candidate has been the subject of multiple clinical studies involving more than 1,000 subjects with more than 800 patients receiving PRV-031 in those studies. In previous studies of newly diagnosed patients, PRV-031 has consistently demonstrated the capability of preserving beta-cell function and reducing the need for exogenous insulin usage.
Source : Provention Bio press release