Medication poisoning main cause of unnatural death in Epilepsy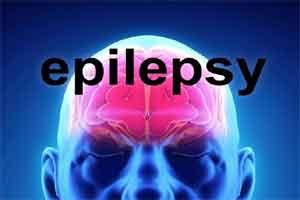 People with epilepsy are at increased risk of mortality, but, to date, the cause-specific risks of all unnatural causes have not been reported.Dr. Hayley C. Gorton and colleagues conducted a study to evaluate risk and medication contribution to cause-specific unnatural mortality in people with epilepsy.The researchers found that Patients with epilepsy had a higher risk for unnatural death, especially as a result of medication poisoning.The study has been published in Journal JAMA Neurology.
The researchers conducted a population-based cohort study, more than 50 000 people with epilepsy and 1 million matched individuals without epilepsy were identified in 2 data sets from the general populations of England and Wales.Main outcome: unnatural mortality (International Statistical Classification of Diseases and Related Health Problems, Tenth Revision codes V01-Y98) during a median follow-up of 4.0-6.9 years (patients), 5.1-7.7 years (control individuals).It was found that compared to control individuals, patients with epilepsy were more likely to die of any unnatural cause (HR, 2.77; 95% CI, 2.43-3.16), unintentional injury or poisoning (HR, 2.97; 95% CI, 2.54-3.48), and suicide (HR, 2.15; 95% CI, 1.51-3.07).Risks especially elevated for unintentional medication poisoning (HR, 4.99; 95% CI, 3.22-7.74), intentional medication self-poisoning (HR, 3.55; 95% CI, 1.01-12.53).Most poisoning deaths in epilepsy involved opioids (56.5%) and psychotropic medications (32.3%) rather than antiepileptic drugs (9.7%).
The authors concluded that people with epilepsy had a 3-fold increased risk of any unnatural mortality and a 5-fold increased risk of unintentional medication poisoning; psychotropic and opioid, but not antiepileptic, drugs were most commonly used in poisoning.Compared with people without epilepsy, people with epilepsy are at increased risk of unnatural death and thus should be adequately advised about unintentional injury prevention and monitored for suicidal ideation, thoughts, and behaviors. The suitability and toxicity of concomitant medication should be considered when prescribing for comorbid conditions.
For further reference log on to : doi:10.1001/jamaneurol.2018.0333
Source : With inputs from JAMA