Medical wonder- Small molecule may destroy 90 percent of pancreatic cancer cells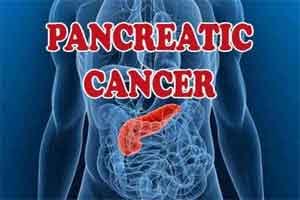 Israel: In what can be considered as a medical wonder, the researchers at Tel Aviv University seems to have found treatment for pancreatic cancer -- cancer that is resistant to all current treatments and patients after being diagnosed have extremely poor chances of survival (about 6%) for five years.
According to the study, published in the journal Oncotarget, the researchers have found a small molecule that can induce the self-destruction of pancreatic cancer cells. The study which was conducted in mice may lead to new treatment strategies for the treatment of this aggressive cancer in humans.
The research was conducted with xenografts -- transplantations of human pancreatic cancer into immunocompromised mice. According to the researchers, treatment with the small molecule called PJ34 reduced the number of cancer cells by 90% in the developed tumours a month after being administered.
Recent studies have demonstrated an exclusive eradication of a variety of human cancer cells by the modified phenanthridine PJ34. Their eradication during mitosis is attributed to PJ34 preventing NuMA clustering in the mitotic spindle poles of human malignant cells, which is crucial for their normal mitosis.
Malka Cohen-Armon, Sackler Faculty of Medicine, Tel-Aviv University, Tel-Aviv, Israel, and colleagues tested the effect of PJ34 in cell cultures and xenografts of human pancreas ductal adenocarcinoma.
Read Also: Colorectal and pancreatic cancer rates up 10% in last 30 years, reveals major global study
Key findings include:


A month after being injected with PJ34 daily for 14 days, the pancreatic cancer cells in the tumours of the treated mice experienced a relative drop of 90%.


In one mouse, the tumour completely disappeared.


Growth, weight gain and behaviour of the treated nude mice were not impaired during, and 30 days after the treatment with PJ34.


Read Also: ASTRO guideline on use of radiation therapy in pancreatic cancer treatment
"According to these results, a small molecule that prevents the clustering of NuMA in the mitotic spindle poles of human cancer cells efficiently eradicates PDAC cells. PJ34, which is permeable in the cell membrane, accessed and eradicated human PDAC cells in xenografts without impairing normal proliferating cells infiltrated into the tumours. The exclusive cytotoxicity of PJ34 in human cancer cells offers a new model of pancreas cancer therapy which does not impair normal tissues," concluded the authors.
The study, "The phenanthrene derivative PJ34 exclusively eradicates human pancreatic cancer cells in xenografts," is published in the journal Oncotarget.
Source : Oncotarget